I have an electric watch that I really like: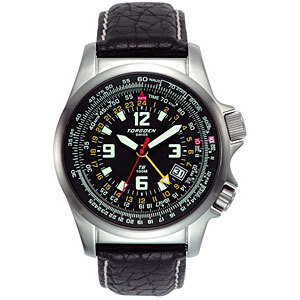 But since the last battery change, it has behaved in a very unusual way. If I leave it on my dresser, it keeps perfect time for days on end. However, if I wear it, it starts losing time at a rapid rate beginning on day one. I've checked, and the watch stem is pushed all the way in, so wrist action on the watch stem is not a factor. I'm completely baffled by this behavior. Is it a sensitivity to body heat? It wasn't a problem before the new battery, so I don't think it's endemic to the watch movement itself. Are some watch batteries sensitive to heat?
The outermost hand is the second hand, and it is nowhere near the inner surface of the watch crystal, so I don't see an issue with interference there.
Any ideas?
Thanks,
-Phil
"Perfection is achieved not when there is nothing more to add, but when there is nothing left to take away. -Antoine de Saint-Exupery