Smart turtle+dry theoretical knowledge+bovine wheel=$65
Gotta love these translations! Perhaps a decent value at 55% off, although it's likely to be a box of parts with (at best) Chinese instructions only, so not beginner-friendly. Looks small, maybe ~4" in diameter.
From
http://www.icstation.com/robot-kits-robot-learn-kits-smart-turtle-wireless-arduino-p-2528.html
Smart little turtle is a single-chip learning application development system to arduino microcontroller family atmega-328p as the core, the completion of the hunt, obstacle avoidance, infrared remote control and Bluetooth remote control functions, the package contains a number of interesting programs, and can be extended outside the circuit module is set, thereby increasing the carriage of use. Designed to allow users to learn ARDUINO microcontroller off when dry theoretical knowledge in the play in the development of the ability to obtain SCM system.
Intelligent Robot List
1. Metal Gear Motor *2
2. Quality tires *2
3. motor mount *2
4. Bovine Wheels *1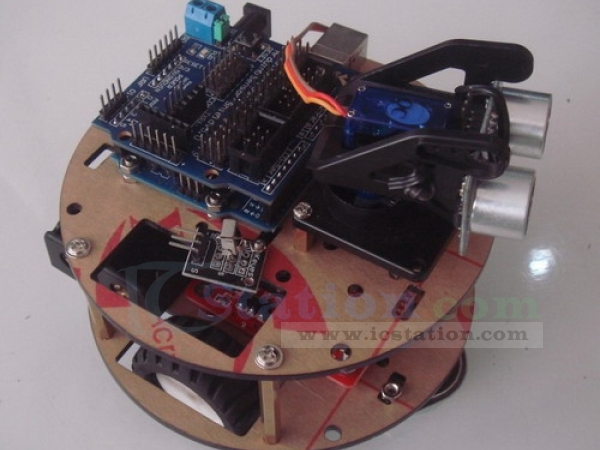 "When you make a thing, a thing that is new, it is so complicated making it that it is bound to be ugly. But those that make it after you, they don't have to worry about making it. And they can make it pretty, and so everybody can like it when others make it after you."

- Pablo Picasso