Green laser on a foggy morning
I bought a green laser pointer recently (class IIIa laser <5mW) and although it is not super powerful it looked quite impressive in the fog this morning.
My camera has a handheld night scene mode where a single image is created by combining consecutive shots reducing camera shake and image noise.
I had the laser pointer in my left hand and the camera in my right.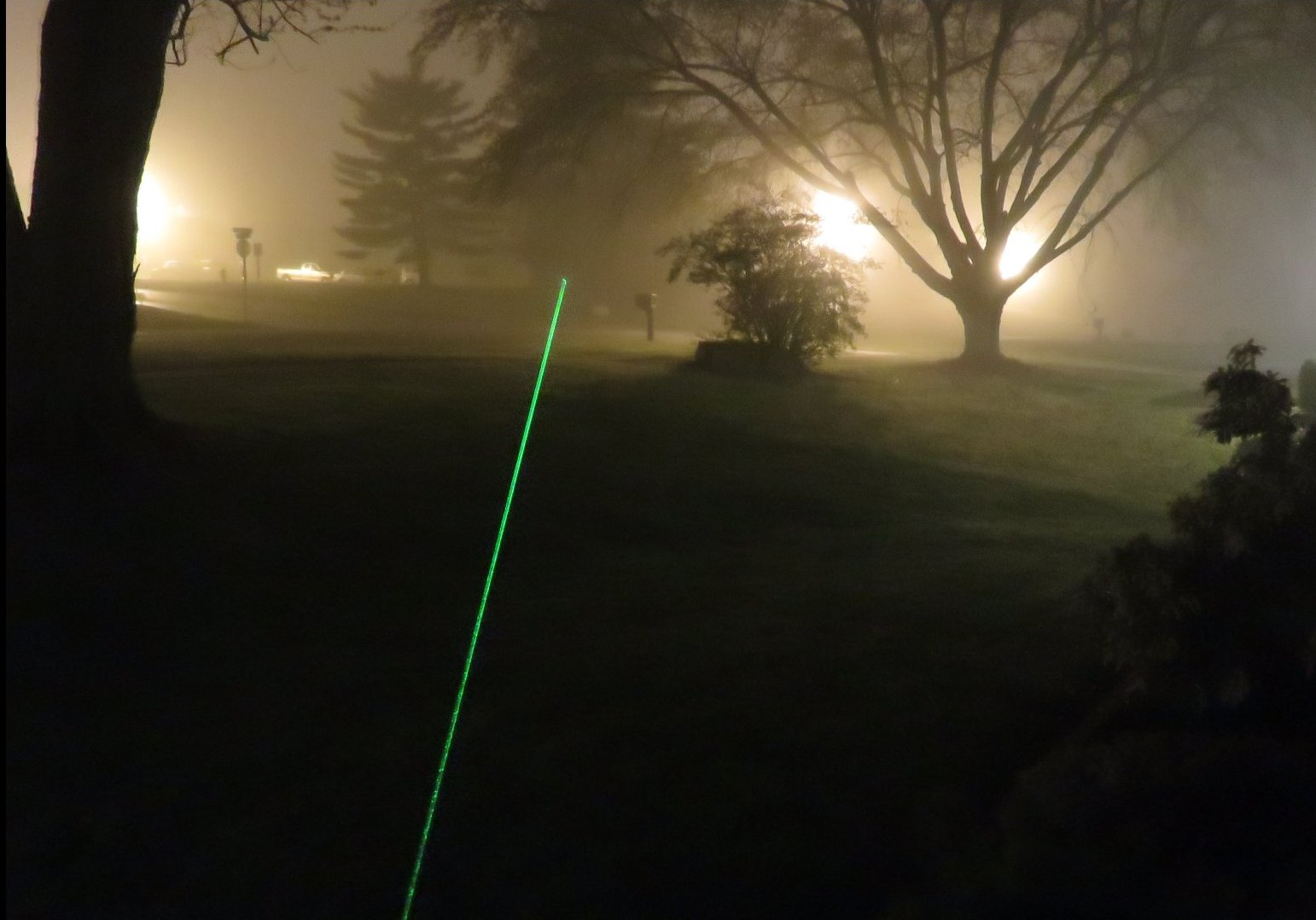 On a different morning ...