LED POV Globe with Prop
Tharkun
Posts: 67
Hi,
i just want to show you my new propeller project, a POV globe with 64 RGB LEDs.
I use the APA102 that are cascaded and can be switched very fast via SPI.
The LEDs are firing by two cogs with clusos CpuBlade !!!
The 120x64 bitmap with 24bit color is load into the propeller via sd card.
Complete
instructable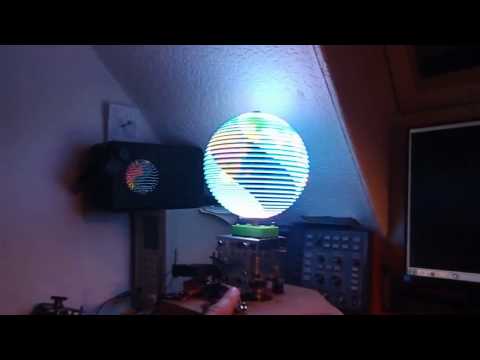 Regards
Christian