$26 Streaming Video WiFi Spy Tank
Somewhat related to T Chap's thread about streaming video, but he didn't want wifi. This is an AMAZING toy, I have no idea how they sell it for just $26. I have several, they work GREAT. Fun and useful. Use Android or iPhone app to control car. Touch screen controls overlaid onto heads-up video. Tank (differential) steering. Not proportional control but it works fine. 3 channels: left motor, right motor, PLUS camera up & down. Camera gives a great image, too. Saves videos & photos on your smartphone/tablet. Hackable, nice LiPo inside. JUST BUY IT. Double erco-approved. This is my keychain camera equivalent of 2016. This is the "Happy Cow" brand model 777-270.
I'll hack this into a Scribbler 1 soon. Don't nobody beat me to it, I call dibs!
http://www.ebay.com/itm/Wifi-i-spy-RC-Tank-Car-RC-Camera-Car-777-270-w-Camera-for-Phone-Controller-T7L7-/401105579862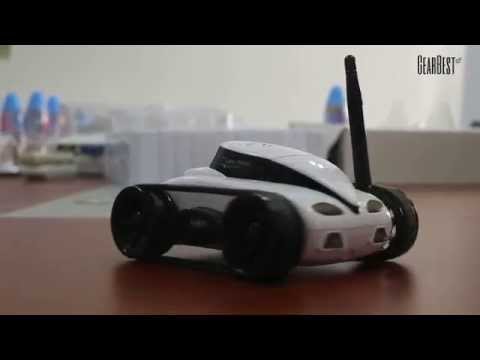 "When you make a thing, a thing that is new, it is so complicated making it that it is bound to be ugly. But those that make it after you, they don't have to worry about making it. And they can make it pretty, and so everybody can like it when others make it after you."

- Pablo Picasso