fastspin: an LMM compiler for Spin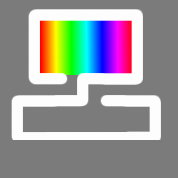 ersmith
Posts: 5,878
Here is fastspin v3.0.5, an LMM compiler for Spin. fastspin is (mostly) command line compatible with openspin, bstc, and similar tools, but instead of producing spin bytecodes it produces LMM PASM code. This means that the binary files produced by fastspin are much faster (typically 4-5x faster) but also much bigger (typically 2-3 times bigger) than "ordinary" Spin binary files.
fastspin is a custom version of
spin2cpp
, which is a tool to convert Spin code to C, C++, or PASM. The spincvt GUI for spin2cpp may be of interest to you if you like fastspin, but fastspin doesn't need any other tools.