New Propeller Platform USB design

Martin Hodge
Posts: 1,246
Continuing from
this thread
...
It's alive and well!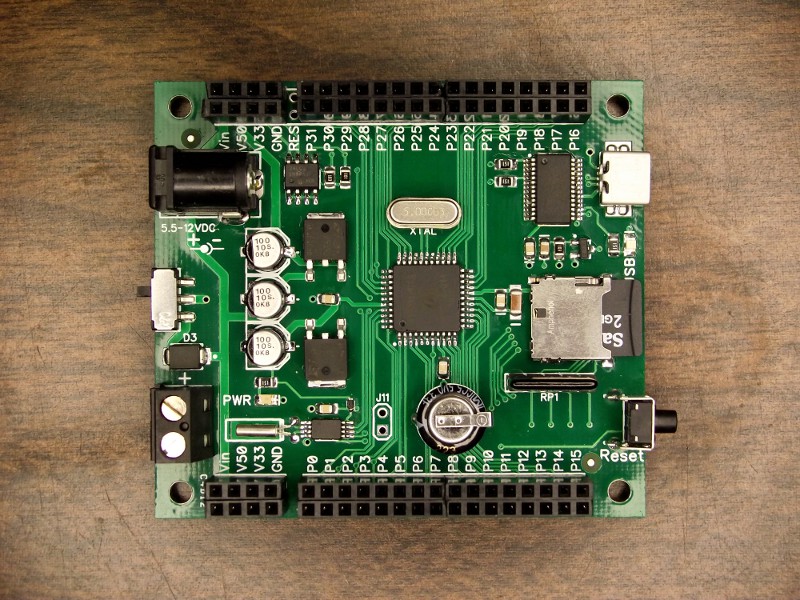 It's 3am, more info after sleep.
--Update--
Here is a view of the SD card configured for P16-P19 operation.
The changes to the original design:
Added USB activity LED
Surface mount power switch
Reverse polarity protection diode
Removable pull-up resistor pack for uSD card
uSD card can be connected to P0-P3 or P16-P19 using solder bridge pads on the back
Seiko RTC chip with rechargeable supercap battery backup
External reset connection inserted in top header between P31 and GND
J11 for access to RTC chip interrupt outputs
Right angle reset button for easier access
Most up-to-date layout attached, along with a pallpark cost breakdown in ods format.
ppusb_rtc.zip
zip