Propeller Board of Educations being assembled on the Pick-n-Place
Caught the first part of a 500-unit Propeller BOE production run this afternoon. Didn't get to photograph all of the steps, but here's a snapshot. The crew is working two shifts to get these boards finished.
1. Boards are panelized 6-up. First step is on the screenprinter where solder paste is applied to the pads.

2. Next stop is the Pick-and-Place. Note that feeders are loaded on both sides of the machine - lots of parts on this board.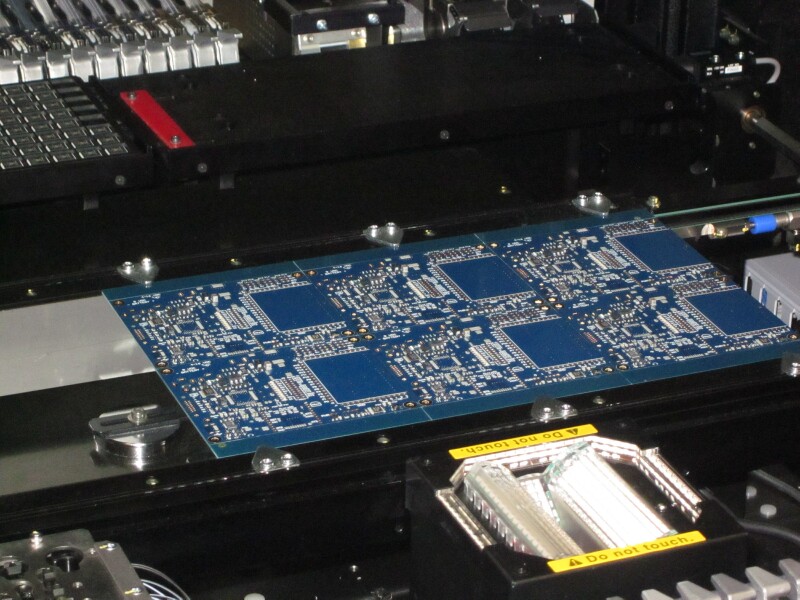 3. Visual inspection before the reflow oven.


4. Boards eject from reflow oven.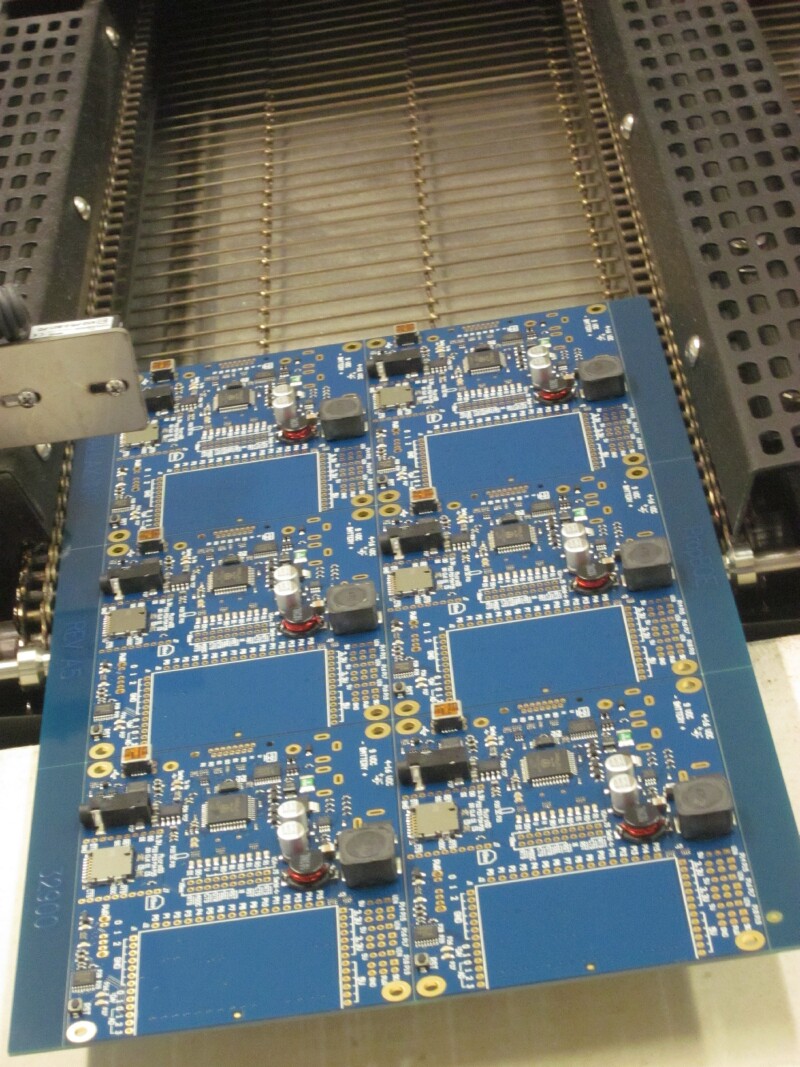 5. Stuffed with through-hole parts and loaded into the selective solder. Special fixtures hold the panels to keep them flat.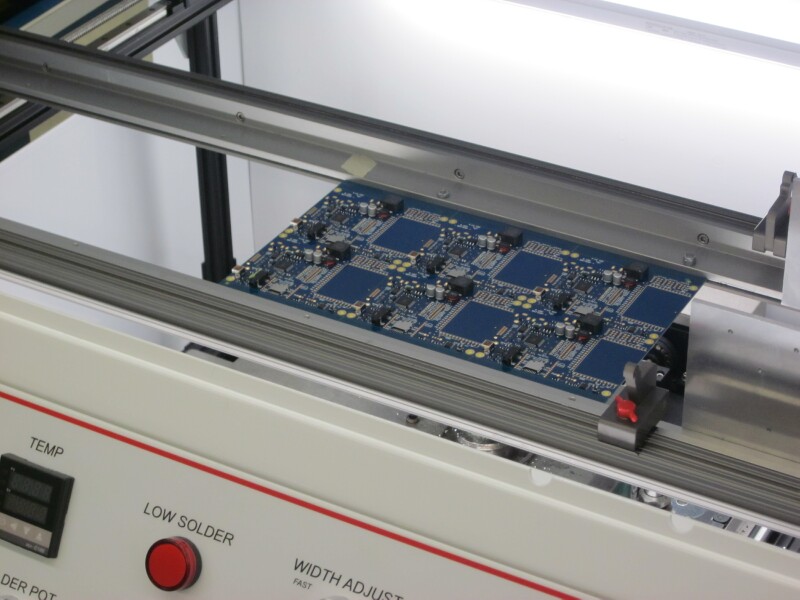 5. Sent through pizza cutter to separate into singles.

6. Breadboard attached.

7. Test, packaging, shipping.