current limiting circuit - opinions
Spiral_72
Posts: 791
I can search and find hundreds of current limiting circuits, however if you have a favorite or have any pointers I'd like to hear them. The main two circuits built from discrete components I know of are the transistor and LM317 current limiters. They vary from two to forty components.
I'm running my Prop off a 50mA current limited bench top supply through a 3.3V regulator. I'm using a four cell NiMh pack to power six RC servos controlled by the Prop. Now I'd like to use the NiMh pack as supply for both the Prop AND the servos, but I'm still going to be developing the system so I'd like to keep the current limiting function for the Prop..... hence my interest in a circuit.
I'm not knowledgeable enough to look at a particular circuit and decide if it's good or bad. The LM317 looks pretty appealing to me though a short circuit might destroy the device (not the Prop).
Transistor:
http://www.vidisonic.com/2008/07/10/current-limiting-circuit/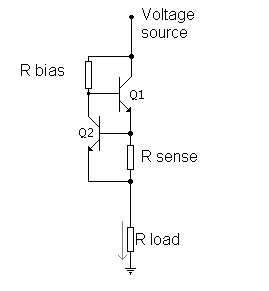 LM317 pg20 of data sheet
http://www.ti.com/lit/ds/symlink/lm117.pdf