Simple Loopback setup not working.
Hey guys, this is probably a really lame question, but I am embarrassingly new to all of this.
I recently purchased a couple of XBee modules (
http://www.parallax.com/Store/Accessories/CommunicationRF/tabid/161/CategoryID/36/List/0/SortField/0/catpageindex/2/Level/a/ProductID/638/Default.aspx
)
with the appropriate adapter boards.
I am just getting started in trying to figure out how to work with them and I can't get very far. I bought the "Getting Started with XBee RF Modules" book to help me learn about them. I have set up on my propeller breadboard an XBee module with a serial pass through code I copied out of the book. I attached a word document with the code in it.
serialpassthrough.rtf
I have the XBee chip set up on the propeller breadboard and when I connect a battery the LED I connected for power indicator lights up. I have attached an image of the setup here.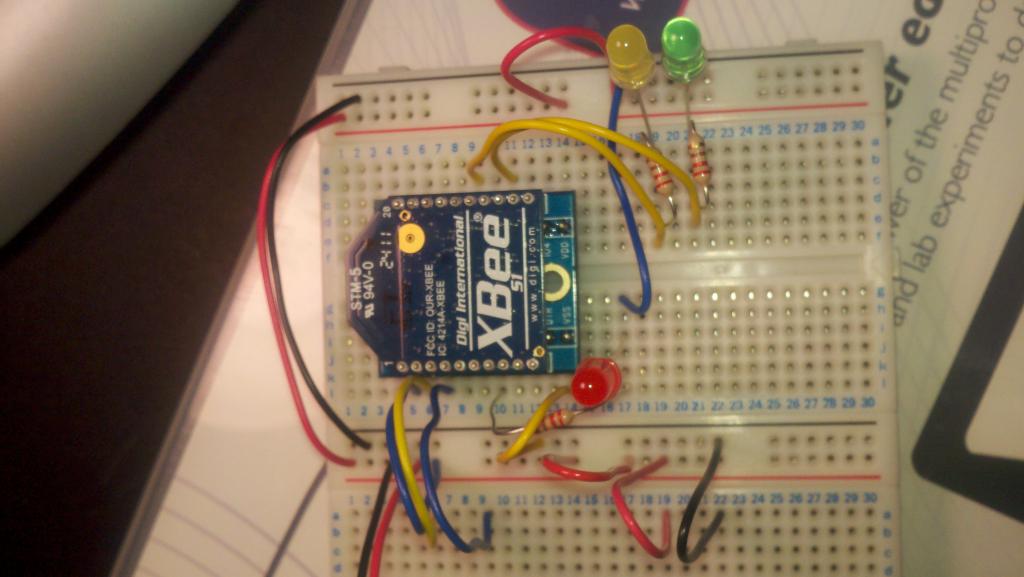 When I am in the X-CTU software I can a positive connection when I test it. But when I go to the terminal and start typing there is not response text.
I also have the loopback XBee module setup on the same breadboard on the opposite side (I don't know if that is the issue). I have also attached a picture of that setup. And when I connect a battery I get my power LED to light up here as well.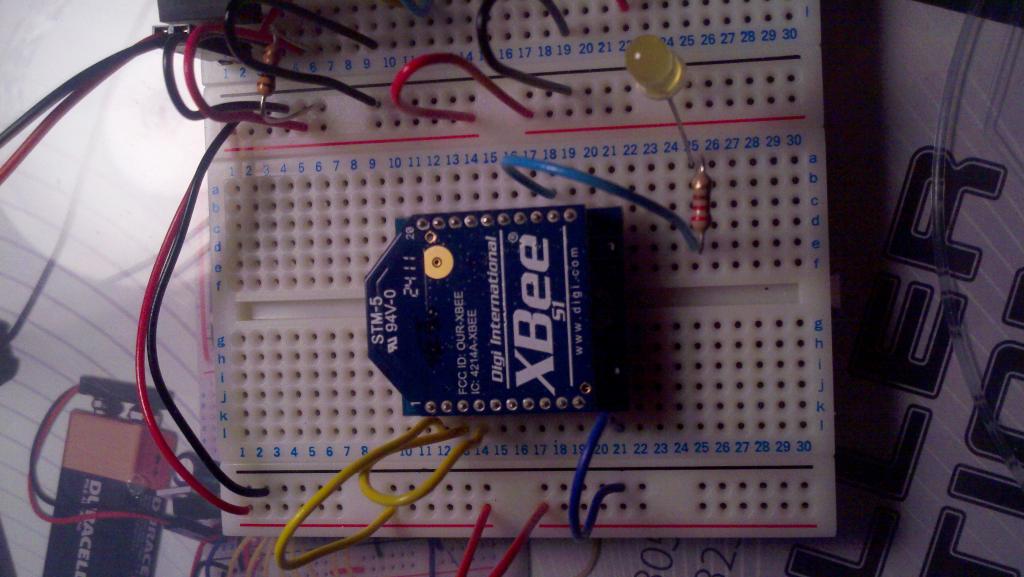 I'm not sure what I am doing wrong but I am sure it is probably something simple. Any help would be great.
Thanks,
Tyler