Laser Range Finder + Game Boy Printer = Portable Camera
Hi all-
I just finished up a fun hack combining my/Parallax's Laser Range Finder (#28044) module with an old school Game Boy Printer (GBP) to create a portable, picture-taking contraption. The project was inspired by furrtek's work on
reverse engineering the Game Boy Printer interface
and
GBLink/PC interface
.
The LRF module has a command to capture and dump a 160x128 greyscale image (@ 8bpp) using its on-board OVM7690 640x480 CMOS camera. Coincidentally, the GBP also has a horizontal resolution of 160 pixels (though @ 2bpp). It just seemed like a natural fit

The GBPs are readily available for ~$5-$10 on eBay and retro gaming stores, though the thermal paper usually needs replacing (I picked up extra paper from
here
).
The project uses the
Game Boy Printer Propeller object
(my first posted to the OBEX!) and a modified version of the original LRF firmware (only the required camera interface, frame grab, and serial communication functionality is retained from the original code) When the pushbutton switch is pressed, the LRF will grab a single frame. The contents of the frame will be processed and transmitted to the Game Boy Printer via SPI. The printer will then print the image.
All engineering documentation (schematic, source code, PCB layout, etc.) is available on
my site
. The hardware interface is very easy, essentially comprising some series resistors between the LRF and GBP for protection.
I've posted a bunch of pictures taken during the development/testing process
here
, but here are a few of my favorites: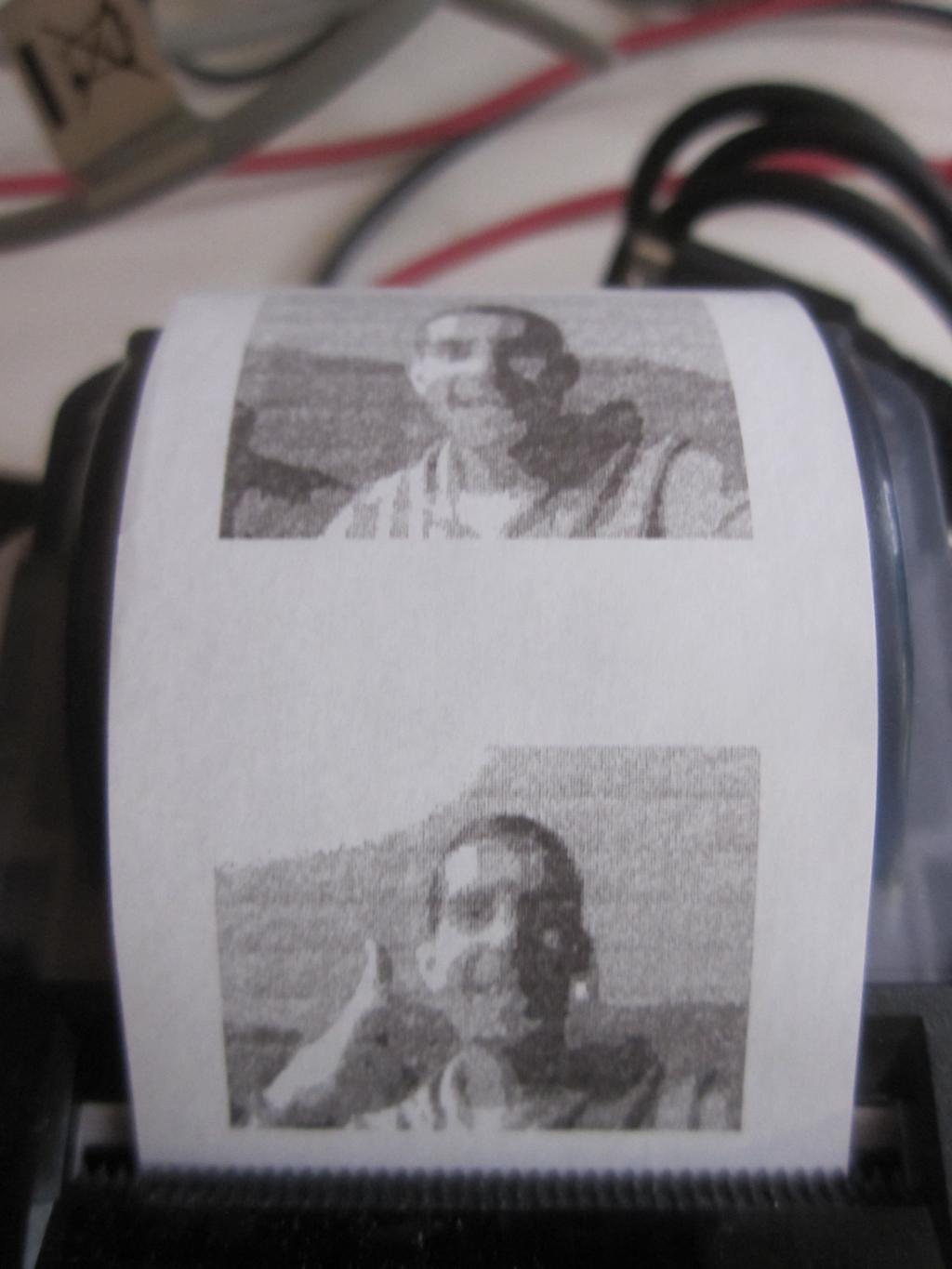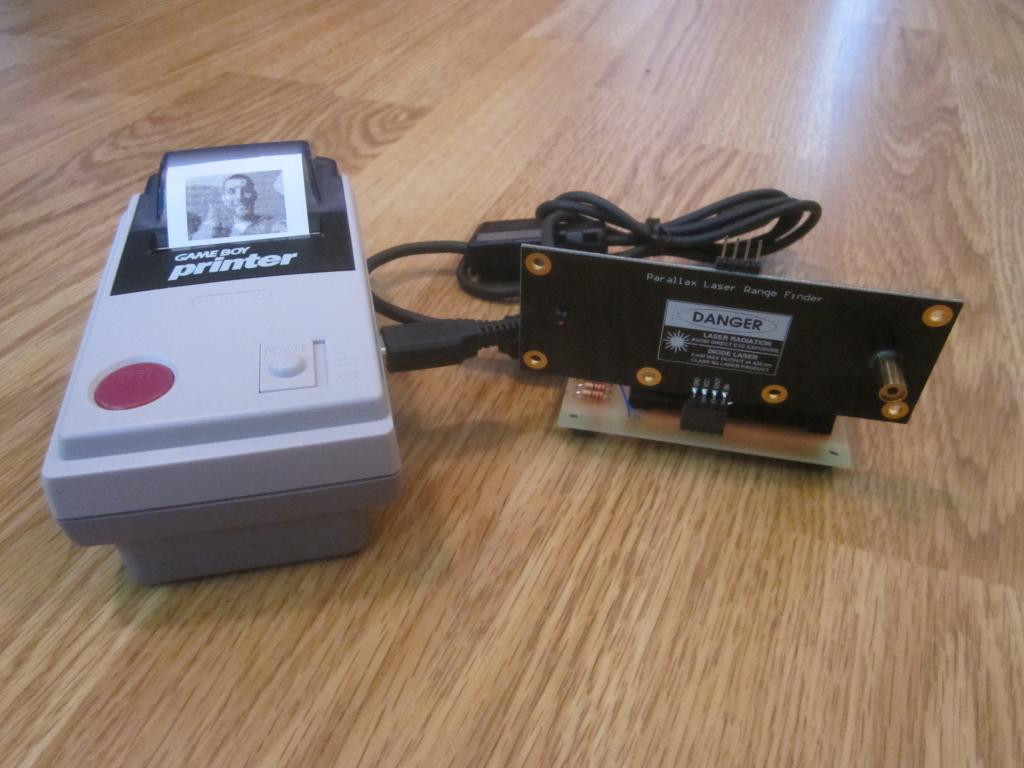 And, last but not least, some videos!
Short version:
Detailed version:
Enjoy!
Joe