Need help setting up port forwarding for my Spinneret
I loaded in MikeG's server program which works great locally on my network. Now I am trying to access it outside of my network.
Here's the details- Frontier (formally Verizon) DSL using a Westell 7500 DSL Modem / Router
Using "whatsmyip" website I come up with 50.103.18.208
I have my Spinneret set for 192.168.1.120 port 5000
Where I get stuck is configuring my router for port forwarding.
Here's a series of screenshots:
First it asks me to select a service or rule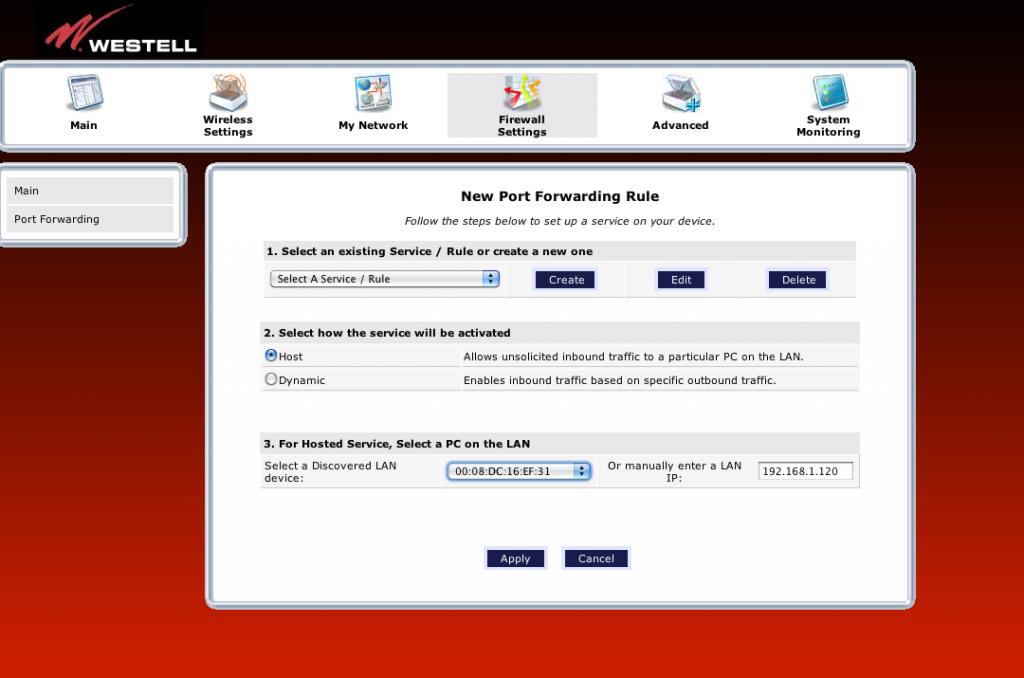 from this long pull down list: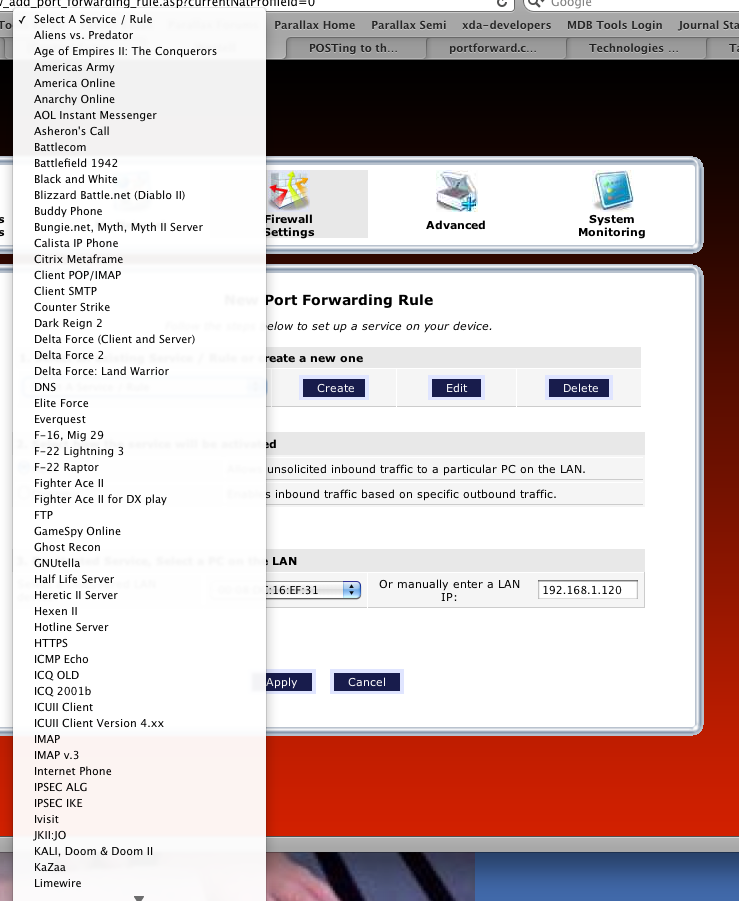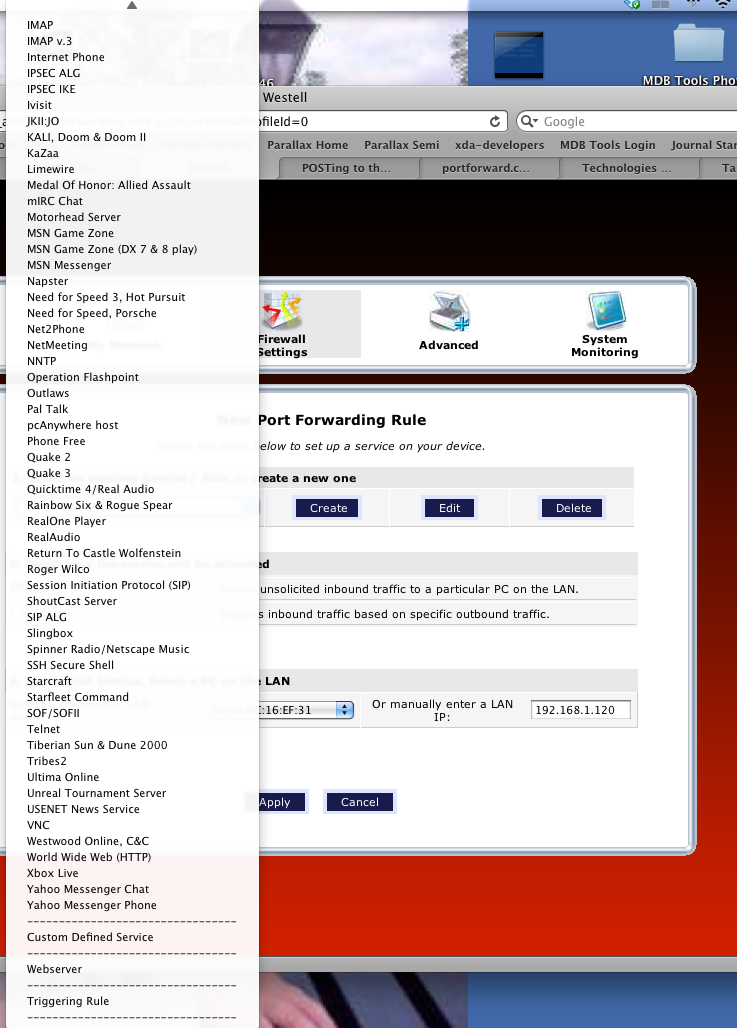 I selected to make a new rule and named it Webserver. I assigned it to port 5000 as you can see in the last screenshot. I don't know what they mean by "Base Host Port" so I put in 5000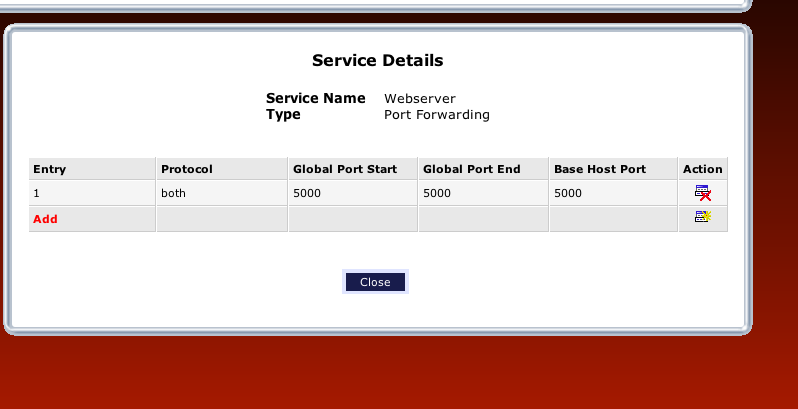 So I try to connect through my Android phone and it comes up with web page not available. It is still ive if anyone wants to try it.
Any suggestions?
Don M