I recently purchased one of
these
from SparkFun.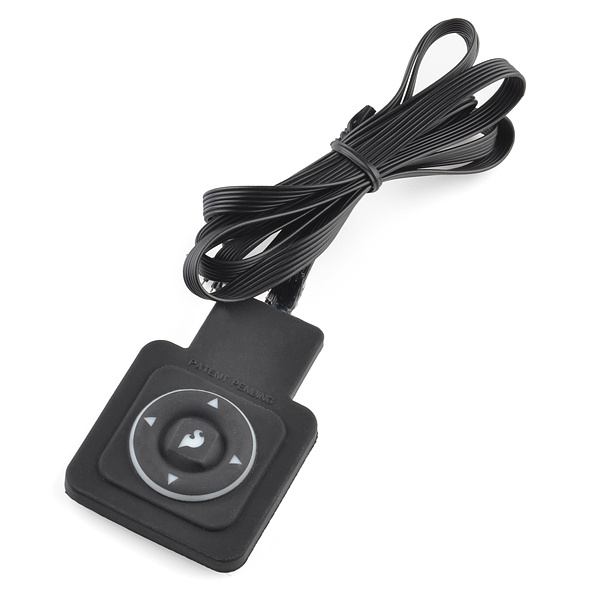 I've been positively impressed by it so far.
I wrote an object so a Propeller can retrieve the button information. The code is very similar to the sample code provided on the product page.
Like the example code, the up and down buttons control the LED brightness.
I use the left and right buttons to make fine adjustments of the brightness.
I haven't (accurately) measured the current to the LED line yet. I'm afraid it is likely over 30mA. It is probably a good idea not to turn the LED brightness up to its maximum level.
I'll check on the LED current and post an update.
I used 10K Ohm pull-up resistors on the four button lines.
The code could be modified to be able to read multiple button presses. Up, down and center don't conflict with each other. The right and left buttons are multiplexed with other buttons so you wont be able to read them at the same time as some of the other buttons.
I plan to use my "Wearable Keypad" with a GPS data logging pedometer I'm making. Soon, I'll know how far my wife and I walk in the evenings.
Duane
Edit(3/11/15):
Warning
, the code attached is an old version. There are likely better options available.
I plan to upload this program or an improved version to
my GitHub account
If there isn't code similar to what is attached here on my on GitHub, send me a message and I'll make and check for any improved versions of the code.