nerdDoro meets ms ef cf for ndXml
Using Microsoft Entity Framework code first I've created a C# console application to poll the Spinneret nerdDoro project every 5 seconds to deserialize and persist the dateTime and temperature data that nerdDoro serves as XML. I have over 4,000 rows collected and the poller is still running. Cool!
Check out some queries I ran in ms SQL server management studio:
minimum temperature is recorded on this date
average temperature
maximum temperature is recorded on this date
rows in db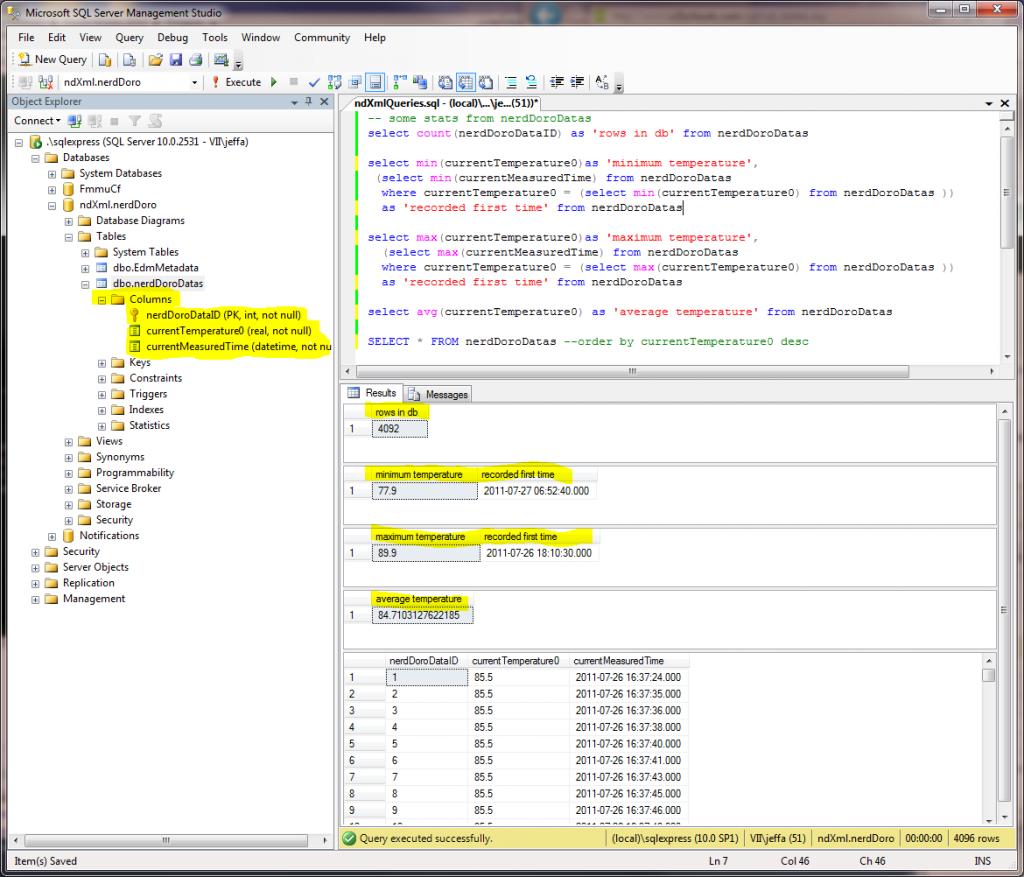 I've moved the Sensirion very close to my store bought RadioShack clock/thermometer with the two reporting temperatures within 2 degrees of each other.
ndXml solution attached.
Jeff Albrecht - jeffa KF7CRU aka
@jhalbrecht
Business:
www.iea-software.com
TMI on Me:
www.rodaw.com
"If I'd known I was going to live this long, I'd have taken better care of myself."
-- Eubie Blake, on his 100th birthday