As I recently suggested might be possible, I have written a working driver for the Ativa PF-7AW-201-P3R 7-inch digital photo frame which is currently available from Office Depot for around $39:
http://forums.parallax.com/showthread.php?129989-Looking-good-to-hack-Ativa-7-inch-photo-frame&p=981010#post981010
I will post a detailed writeup to my blog here later but for now enjoy the pix, peruse the code, and learn and some stuff I learned about these LCD's:
1. While the signals are very similar, the timing and everything else was completely different from the Philips PET 702 DVD player I recently hacked.
2. The signals give *no time at all* between the horizontal sync pulse and the first character to set up the video driver, so there is a 1-character wide border on the left side of the screen.
3. This driver emits a nonstandard frequency and number of lines, although it's in the NTSC ballpark. It doesn't give the double-line zero volt indication of vsync as the PET 702 did, but with some profiling I found a more subtle VCOM artifact that indicated vsync.
4. The video drive voltage needs to be higher; 3v3 overdrives it but 0v7 is way too low. In the picture I'm driving it at 3v3 / 2 and it could probably be a little brighter.
5. This frame has a slightly higher dot rate, about 10.3 MHz instead of 9 MHz, and my cool plan to have individual character colors within a line probably won't work without overclocking the propeller. Or you could reduce the horizontal character resolution to about 50, which opens up the timing.
6. It's 28 lines instead of 29 because the vcom artifact occurs several lines after the top of the screen. I couldn't figure out a way around this, as everything I tried destroyed sync.
The final display...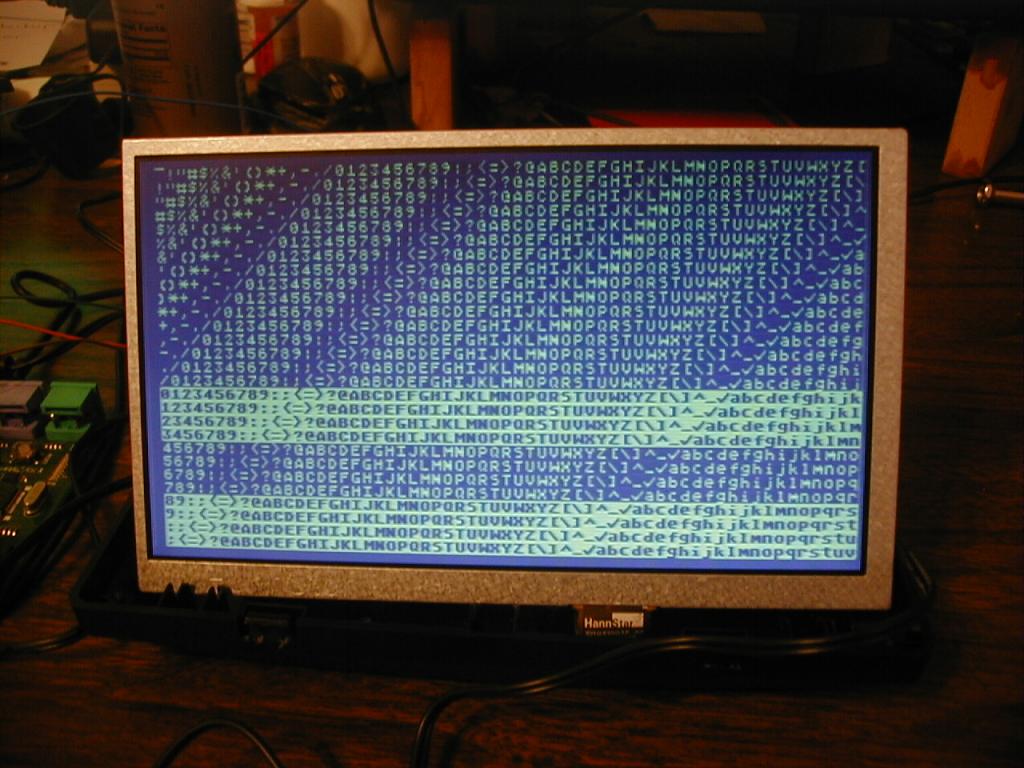 Before pix of circuit board...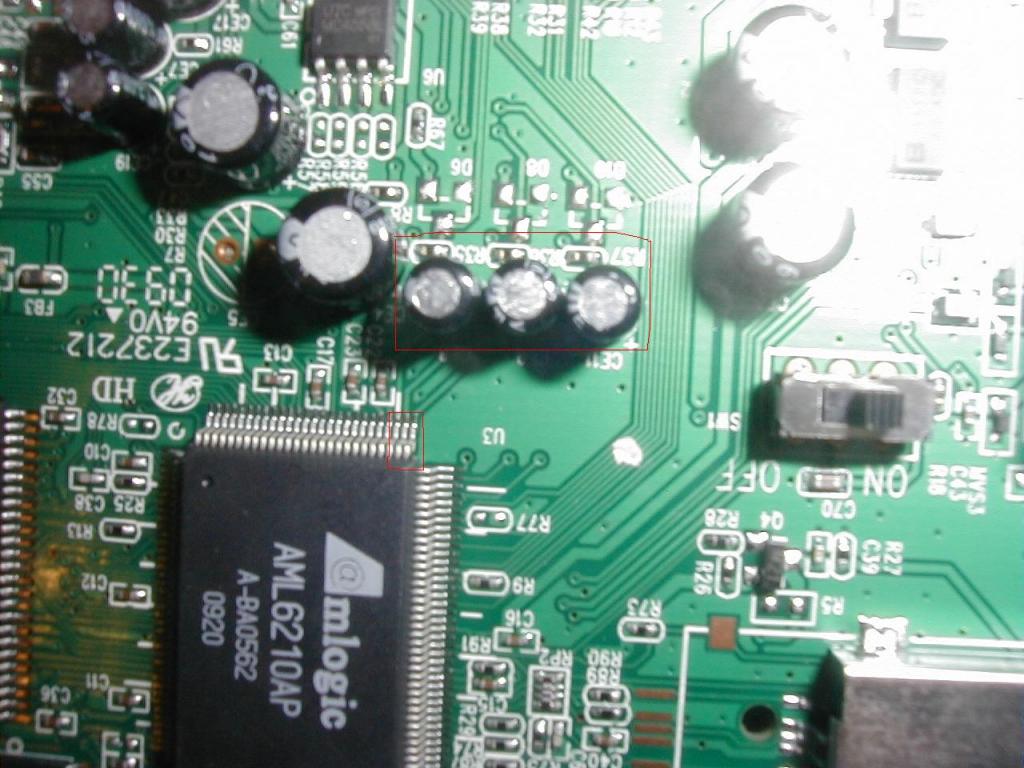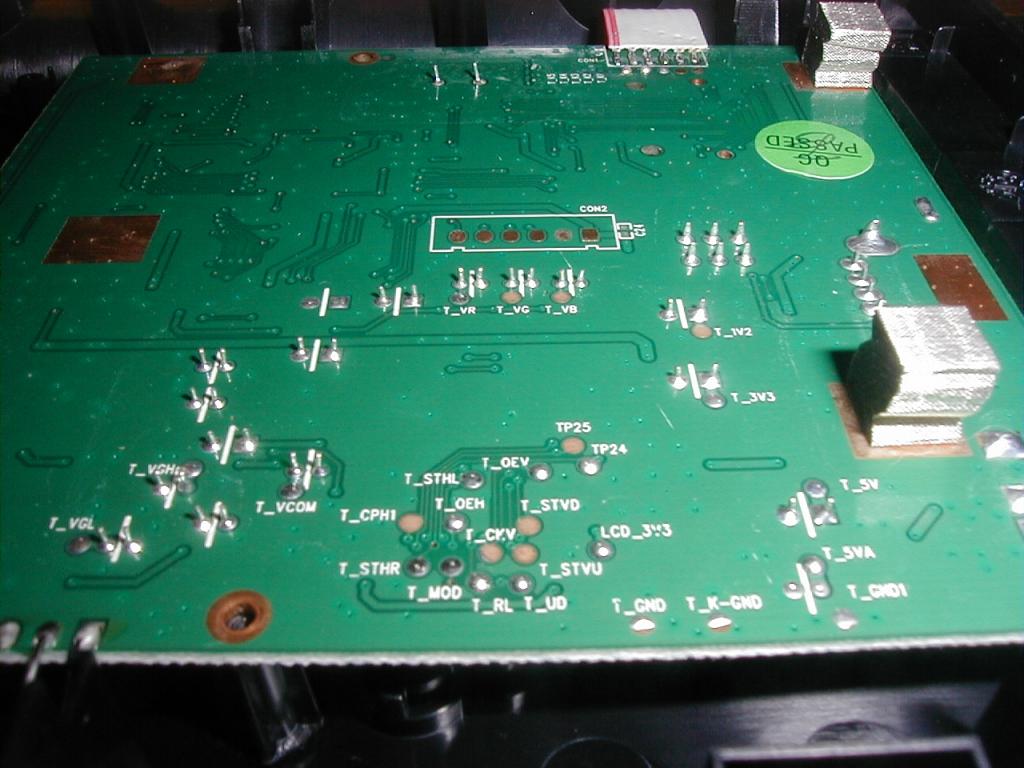 ...and after pix: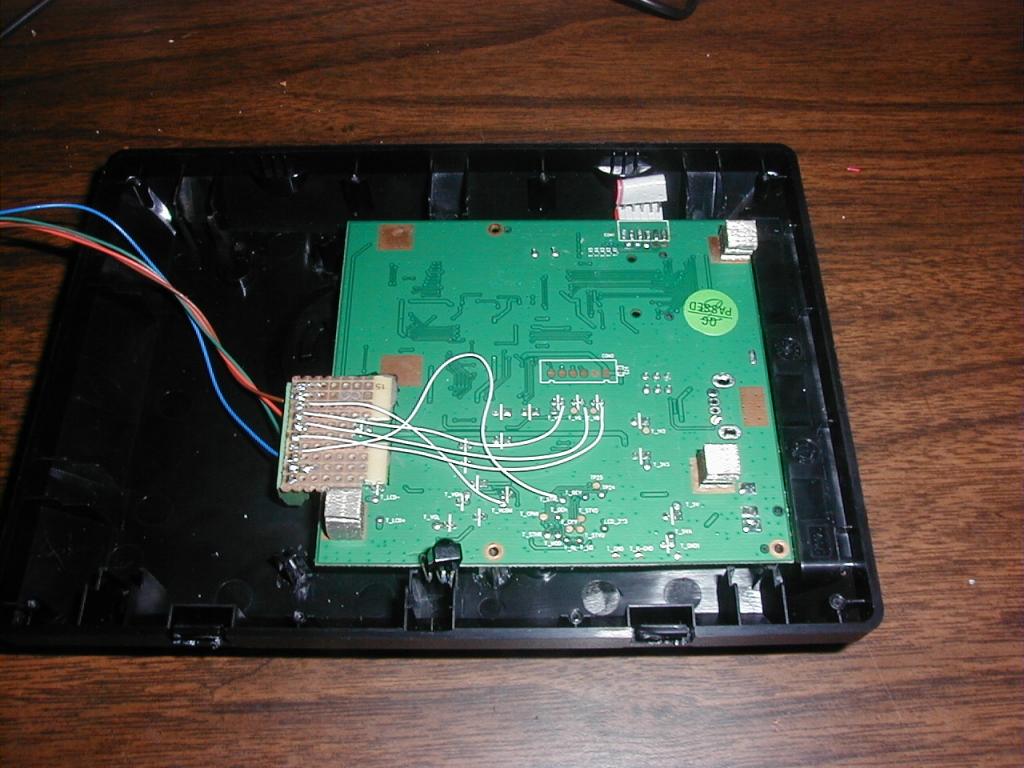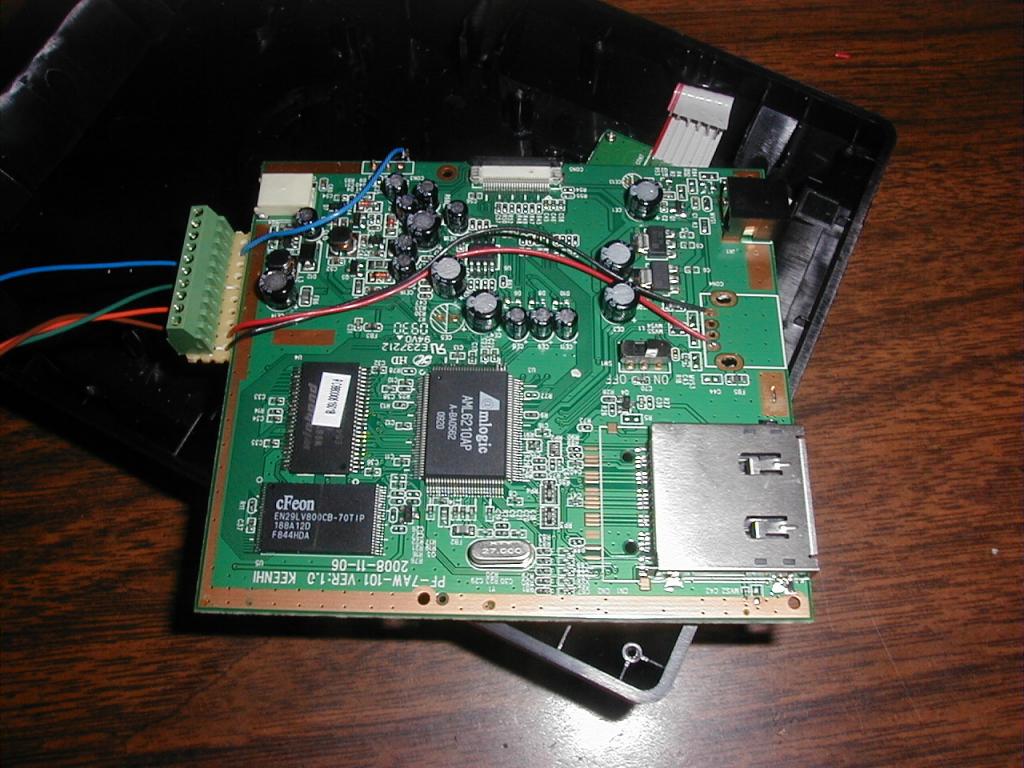 ...and the driver:
ativa_demo - Archive [Date 2011.03.06 Time 16.24].zip