New LED driver for PPDB Now Available

tonyp12
Posts: 1,950
http://www.parallax.com/Store/Microcontrollers/PropellerDevelopmentBoards/tabid/514/CategoryID/73/List/0/SortField/0/Level/a/ProductID/515/Default.aspx
The 17 segment LEDs is not very often used to it's high amount of pins it uses.
Solution: a daughter board that is only using 3 prop pins, be powered with 3.3v or 5v.
Using three 74VHC595 and three dual-npn to sink the digits common cathodes.
To get better load balance,
I decided to that each 595 sources 6 led anodes
and 2 pins goes to the transistors.
I'm waiting to hear from parallax about the spacing of the gap between upper/lower pin cluster.
(I don't own a ppdb)
Hopefully it's 0.1" so you could use it on any bread board and not just the ppdb.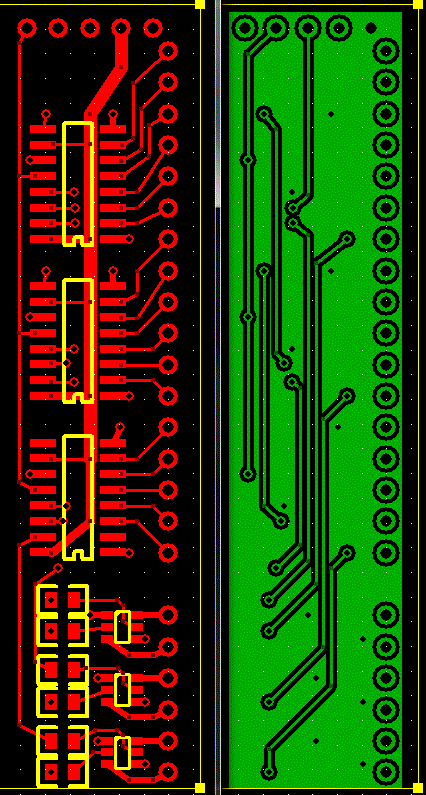 Any inputs before I send it away for order?