Inferred start/finish line detector with timer. For co2 cars!!!
Tech-Man
Posts: 100
I have a project idea but I have no Idea how to start. Nor do I know if the BS1 can even do it.
·
Ok so we do these co2 car races at school in Power and Energy class, if you don't know what a co2 car is ill tell you real quick. There little cars made from a block of wood. You have two eye hocks on the bottom that a fishing line runs through (runs down the hall about 100 feet). Then you put one of them small co2 canisters in the back and use this thing to launch them.
·
They can get up to about 125mph believe it or not. There sort of like pinewood cars but way cooler.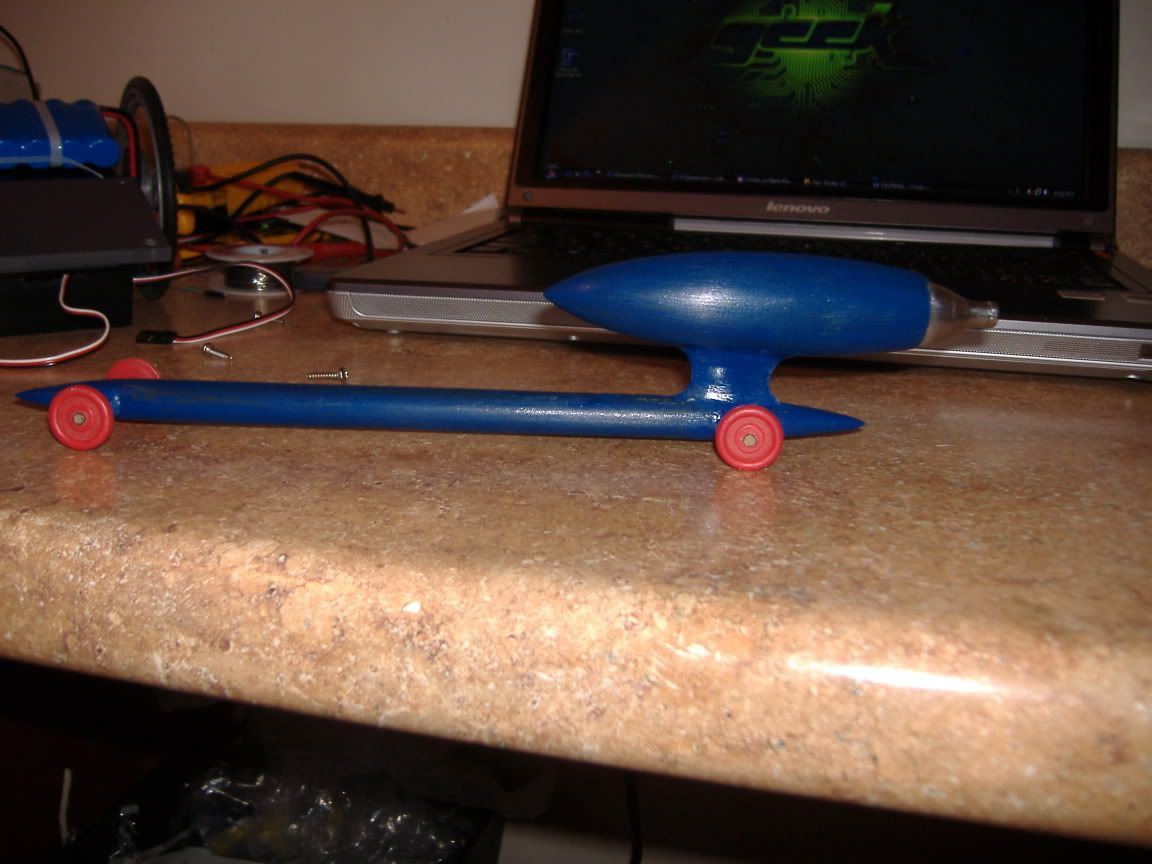 We time them with a stop watch but I was thinking there has to be a way to use inferred detectors to time them. Since it would be a whole lot faster and more accurate.
·
Then the BS1 could debug the winner and maybe even its speed theoretically. Here is a drawing of what the sensors would look like.
·
I'm just wondering is here an easy (I'm not that experienced) way to program all this. Or any information on using ordinary IR LEDs. Thanks a ton I think the teacher would really like this and would probably invest in the parts for his own. He's cool like that!!!
▔▔▔▔▔▔▔▔▔▔▔▔▔▔▔▔▔▔▔▔▔▔▔▔
There are no Undo buttons in life.