Draw Poker WX

iseries
Posts: 986
Draw Poker for Badge WX
The Badge WX unit and the original eBadge have a 128X64 screen that is large enough to display cards on them.
So I had the idea of building a Draw Poker program patterned after a unit I had laying around at home.
The first thing that I needed to do was build a deck of cards to display on the screen. The cards are 24X32 in size so I broke out my paint program and started making some cards.
I then created a Visual Studio C# program to read in the PNG file and convert it to 32 bit encoded data that could be used by the C program on the BadgeWX unit. So each card takes up 24 words times 53 cards or about 5K bytes of data.
To display the card is just a mater of converting back each pixel bit in each word.
Next I need to build the logic to allow selecting cards to keep and keep track of the winnings.
Rules are:
Show 5 cards and allow picking which cards to keep and allowing a second roll.
Each roll cost 5 points.
Winnings are calulated as follows:
Jacks or Better - 5, 2 Pair - 10, 3 of a kind - 15, Straight - 20, Flush - 25, Full House - 40, 4 of a kind - 125, Straight Flush - 250, Royal Flush - 5000.
Winnings could be negitive.
Winnings could be made to persist....
Sample display: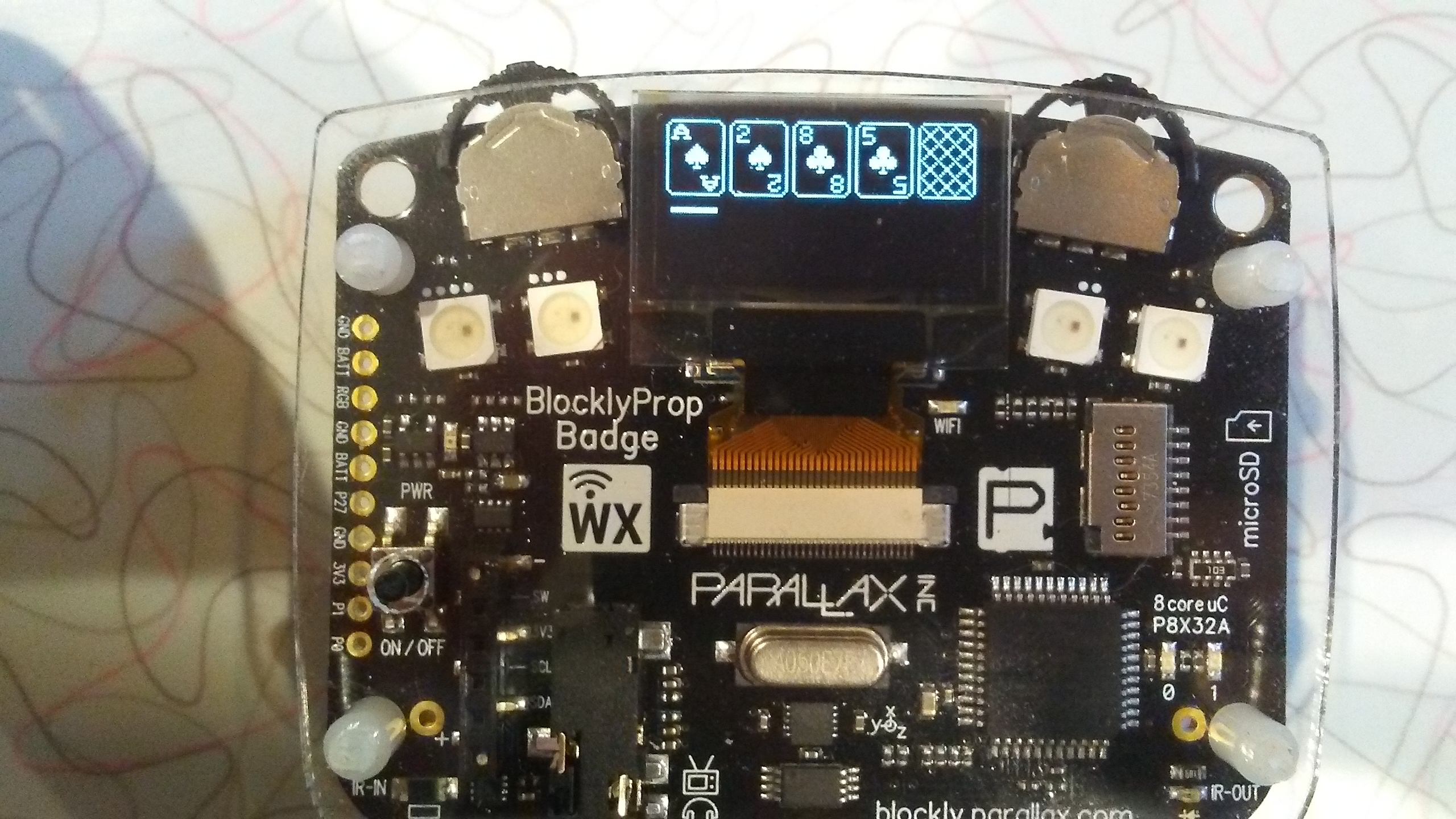 Here is a link to the code so far. I wrote my own display library but you could use the one included with the BadgeWX with some changes. I also have a custom timer library that helps with displaying things in a timely manner. They are included in the Custom folder.
Github DrawPokerWX
Mike