Hi All,
This is my fist test with
Waveshare NEO-7M-C (Parallax #28511)
GPS
This GPS is awesome and extremely easy to use and wire . I followed this link
http://bit.ly/2pxsaEy
and I made the wiring diagram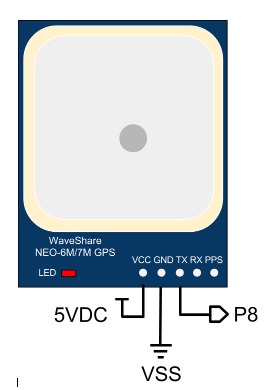 (you need only 3 cables). Then I wrote the Blockly code (another awesome feature of that product) and here is the result: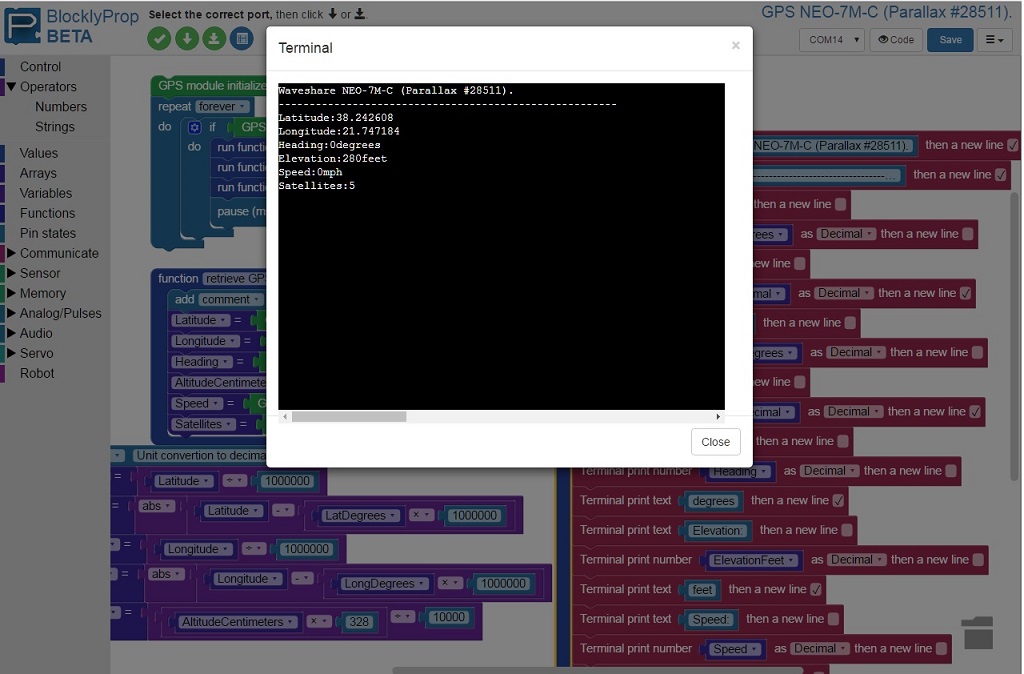 I have to say that the module fixed extremely fast the 5 satellites! (I have a Garmin GPS for my car and takes minutes to start)
I took Lat and Long in order to verify my position on Google Maps and here is the result: I can assure you that is by far better from the result from my Garmin!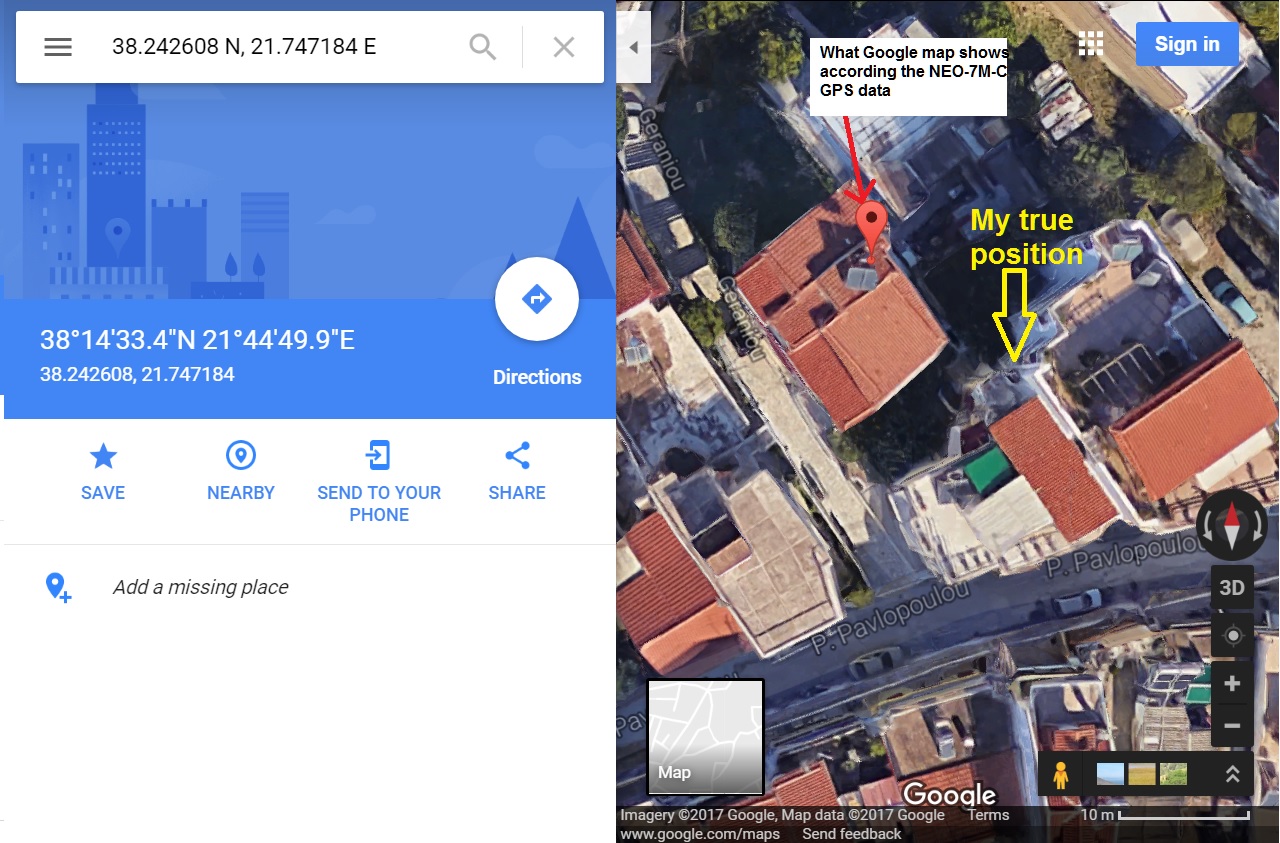 Till now I had my computer connected to the propeller board via USB, in order to have the coordinates on serial terminal. Next step is to use
one LCD