BOTTO: A walking robot with 3D printed parts and controlled by Parallax Propeller Activity Board
If you have access to a 3D printer, here is a low cost way to make your own walking robot.
I used an xyzprinting DaVinci 1.0 to print out the parts.
I had to see this to believe it, but this Zowi/Otto clone can walk with just 4 servos.
You can now download the 3D Cad files (STL and SolidWorks 2015) at Thingiverse:
https://www.thingiverse.com/thing:2503623
Development was posted to this thread:
http://forums.parallax.com/discussion/165758
Here's a video of it walking forward and backward: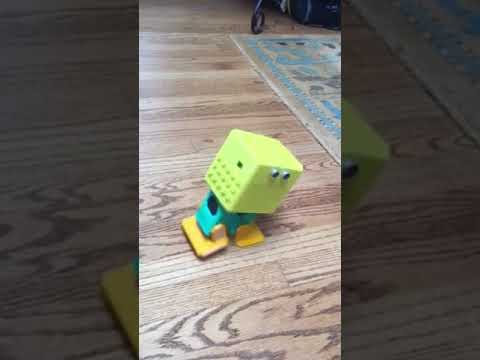 One version of head and body has nibs for attaching plastic blocks: