Forum Update
- Announcement about May 10th, 2018 update and your password.
Hack-a-Bot
This is a spinoff of my "Fi-dolla" line follower thread to detail how I'm hacking the D2-6 big brother of the cheap line follower into a cheap autonomous bot. This thread a bit premature since I just started today, but timely since it's on sale for a few more days at
http://www.icstation.com/bluetooth-remote-control-smart-suite-tracking-kits-p-10171.html
for $11.19.
It's still an everyday value at Banggood for $11.91:
https://www.banggood.com/D2-6-DIY-51-MCU-Smart-Car-Kit-Bluetooth-Remote-Control-Gravity-Sensing-Tracing-Obstacle-Avoidance-p-1108390.html
IMO this may be a contender for the cheap merit badge robot we have discussed elsewhere. The stock robot has line following, obstacle detection and Bluetooth/smartphone remote control modes. The kit's 18-pin STC15W201S micro is easily replaced by your favorite processor since header pins are provided on the PCB chassis. There is a bit of SMT soldering on the stock kit. I'm no pro but I did a decent job and it all works. I'm adding a beeper and an IR remote receiver.
Attaching some pics. I'll add detail as the project progresses.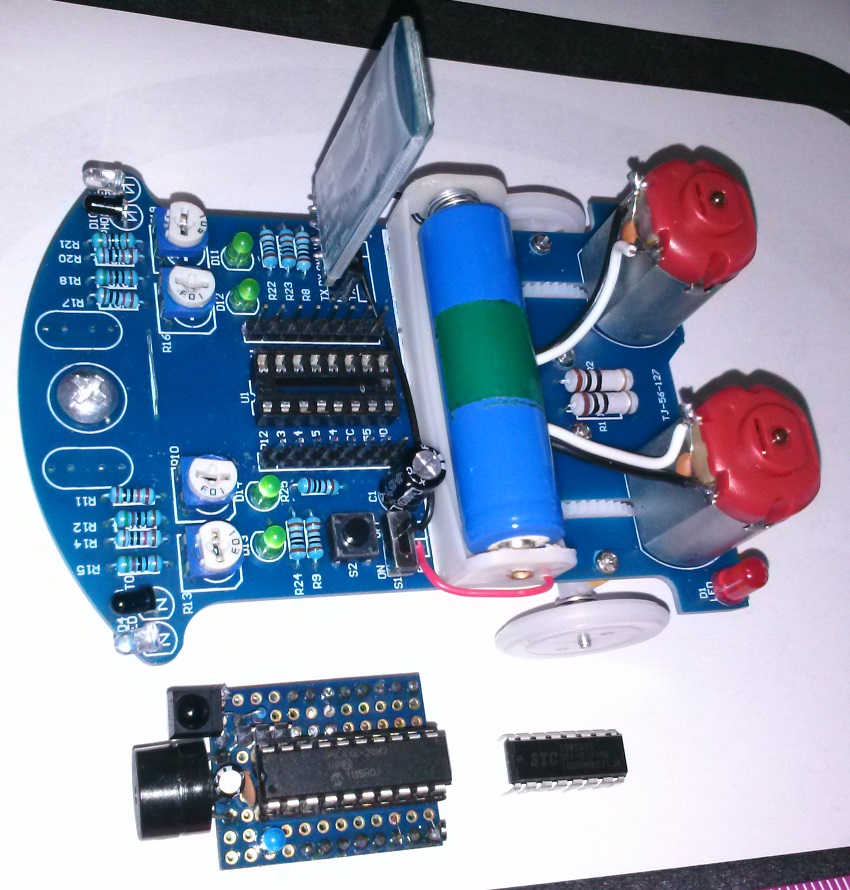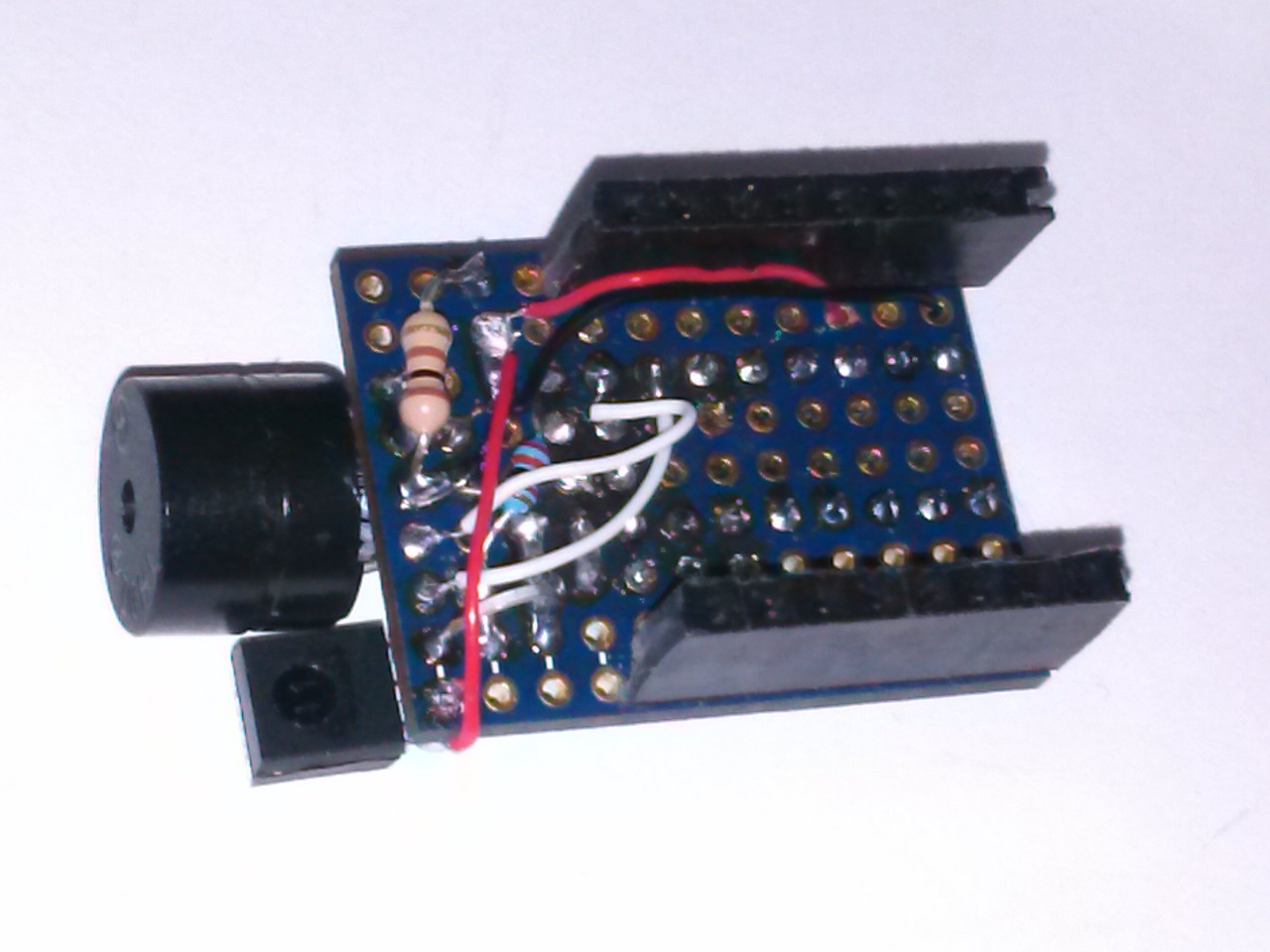 "When you make a thing, a thing that is new, it is so complicated making it that it is bound to be ugly. But those that make it after you, they don't have to worry about making it. And they can make it pretty, and so everybody can like it when others make it after you."

- Pablo Picasso