What happened to the "Tachyon OS furiously fast Forth..." thread too!?
Seeing our "The New 16-Cog, 512KB, 64 analog I/O Propeller Chip" thread has disappeared for no apparent reason I decided to check the Tachyon OS thread and couldn't find it. I clicked on "My Discussions" and it wasn't there. I clicked on an open tab that had been left on that thread and I get "Discussion Not Found".
Both these threads had over a quarter million views and thousands of replies, perhaps the system is reprocessing threads and gagging on these long threads?

---
Tachyon Forth
- compact, fast, forthwright and interactive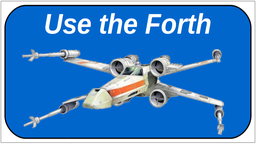 --->CLICK THE LOGO for more links<---

P2
+++++
TAQOZ INTRO & LINKS
+++++
P2 SHORTFORM DATASHEET
P1
+++++
Latest binary V5.4 includes EASYFILE
+++++
Tachyon Forth News Blog
Brisbane, Australia