PropBASIC routine for quadrature encoder reading....FAST and worked first time! :)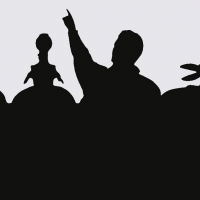 Mickster
Posts: 1,824
Posted this a while ago in another quadrature encoder thread as an alternative to using pure PASM.
Well I just got around to testing it and it required no debug at all (a FIRST for me)!!!
From what I can tell of the generated PASM code, this method appears to be using less than 10 instructions at any time.

DEVICE P8X32A, XTAL1, PLL16X
FREQ 80_000_000

Chan_A PIN 0 INPUT
Chan_B PIN 1 INPUT
Chan_Z PIN 2 INPUT

Counter VAR LONG = 0
Idx_Monitor VAR LONG = 0
Idx_Count VAR LONG = 0
Count_Error VAR LONG = 0

PROGRAM Start

Start:
Watch Counter   ' This is for ViewPort

'Decide where to start
If Chan_A = 1 And
    Chan_B = 1 Then
    Goto A1B1
Endif

If Chan_A = 0 And
    Chan_B = 0 Then
    Goto A0B0
Endif

If Chan_A = 1 And
    Chan_B = 0 Then
    Goto A1B0
Endif

If Chan_A = 0 And
    Chan_B = 1 Then
    Goto A0B1
Endif

'Should keep hopping between these labels unless an illegal 
'condition crops up.
  
 A1B1:
 If Chan_A = 0 Then
   Dec Counter
   Goto A0B1
 Elseif Chan_B = 0 Then
   Inc Counter
   Goto A1B0
 Endif
 Goto A1B1
 
 A0B0:
 If Chan_A = 1 Then
   Dec Counter
   Goto A1B0
 Elseif Chan_B = 1 Then
   Inc Counter
   Goto A0B1
 Endif
 Goto A0B0
 
 A1B0:
 If Chan_A = 0 Then
   Inc Counter
   Goto A0B0
 Elseif Chan_B = 1 Then
   Dec Counter
   Goto A1B1
 Endif
 Goto A1B0
 
 A0B1:
 If Chan_A = 1 Then
   Inc Counter
   Goto A1B1
 Elseif Chan_B = 0 Then
   Dec Counter
   Goto A0B0
 Endif
 Goto A0B1
End


Regards,
Mickster