Just received lasers & two different sensors. Quick test results, FYI.
PCB lasers: 5pc/$2.75
3 pin connector:
-=ground
center=NC
S=+5V
$15 sensor, emits DC laser beam
Lens over phototransistor (you apply using mini foam tape pads)
3xAA cells
digital output, active low, very color dependent
1 red power LED
1 red sense LED
white surface max range ~36"
black plastic computer case/battery box ~12-18"
black resin watch strap ~12"
dark brown fabric ~8"
black fabric not detected
$1 analog sensor
1 red power LED
dark = 0V
output varies up to 4.12V when illuminated by red laser
get ~1V fluctuating from IR remote close/pointblank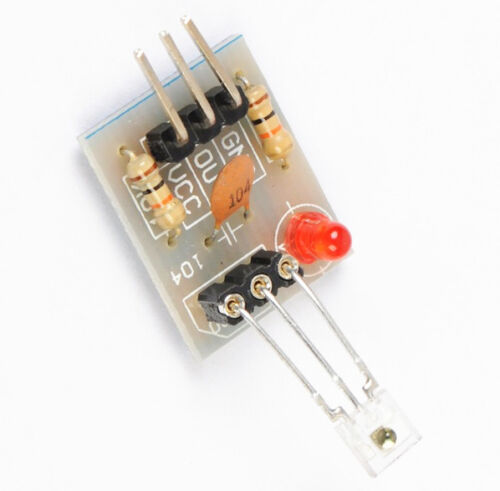 BTW I received ten of these $3.72 Sharp IR sensors and the one I tested worked fine.
http://www.ebay.com/itm/262134861038