Proposed loadp2 changes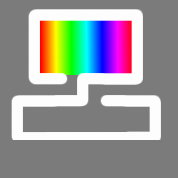 ersmith
Posts: 5,064
I'm working on some changes to loadp2 and would like some feedback from interested parties before I release an "official" version. The changes affect only the fast loader (-CHIP) and add the following features:
(1) Autobaud detection: the fast loader no longer relies on the frequency and clock settings sent by the host to be accurate. It does apply the clock mode setting (so it will be running faster than RCFAST) but it doesn't use the frequency; instead the host sends some space characters and the fast loader detects those and sets the baud accordingly. This should allow downloads to work on boards other than the P2ES without needing an accurate -f option, so the defaults for FlexGUI will (I hope) work for all boards.
(2) Multiple file support: loadp2 can load multiple files into memory at the same time. For example you can do something like:
   loadp2 -b230400 @0=vgaprog.bin,@1000=picture.bmp

to load vgaprog.bin at 0 and picture.bmp at $1000, and then execute vgaprog.bin. The loaded data may optionally be preceded by its size by usiing "@ADDR+" instead of "@ADDR=". For example:
   loadp2 -b230400 @0=flashloader.bin,@1000+myprog.bin

will put the size of "myprog.bin" at $1000 and the actual contents of myprog.bin at $1004.
The changes are in github now, so if you're able to build and test them I'd like to hear your results. Suggestions for improvements to these features are also welcome.
Eric