Servo 360 injecting current into its input pin
I discovered this while experimenting with the Servo 360 under Blockly, but I see the same behavior under Spin. When I'm pulsing the servo while it's unpowered, I get this waveform: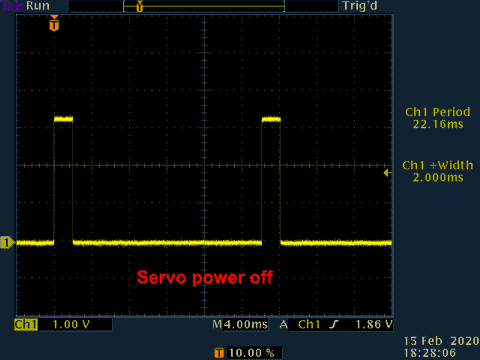 But when I power the servo, I get this: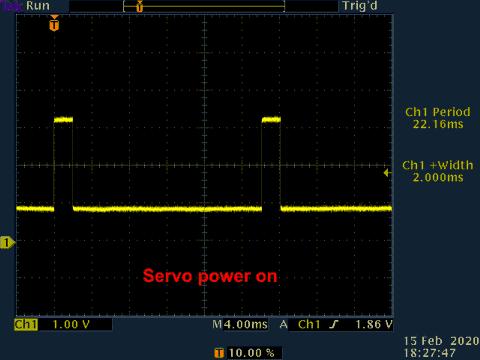 IOW, powering the servo imposes a +1V offset onto its input line (the Prop's output pin) when the pin is driven low. Because the Propeller is driving the line low, the servo must be injecting quite a lot of current into the pin at this point. It doesn't seem to affect its behavior, but I wonder about the stress on the Propeller's output port when this is going on.
I've checked this on more than one servo and see the same phenomenon. I've also checked with 5V and 7.5V servo supplies. No difference.
-Phil