UGV tracked Platform
Hi all,
I came back to the forum with another ambitious project; the creation of an UGV tracked platform.
Is about a medium to large scale robotic platform, with plenty of space to install and test several electronics!!!
Of course cost is bigger than a normal robot but I think that having the right tools and making the right decision about what you must buy you can create a really expensive robot with the minimum cost….
The project is in progress and every time I'll try to post material of my progress …..
Ok,
Here is my design till now…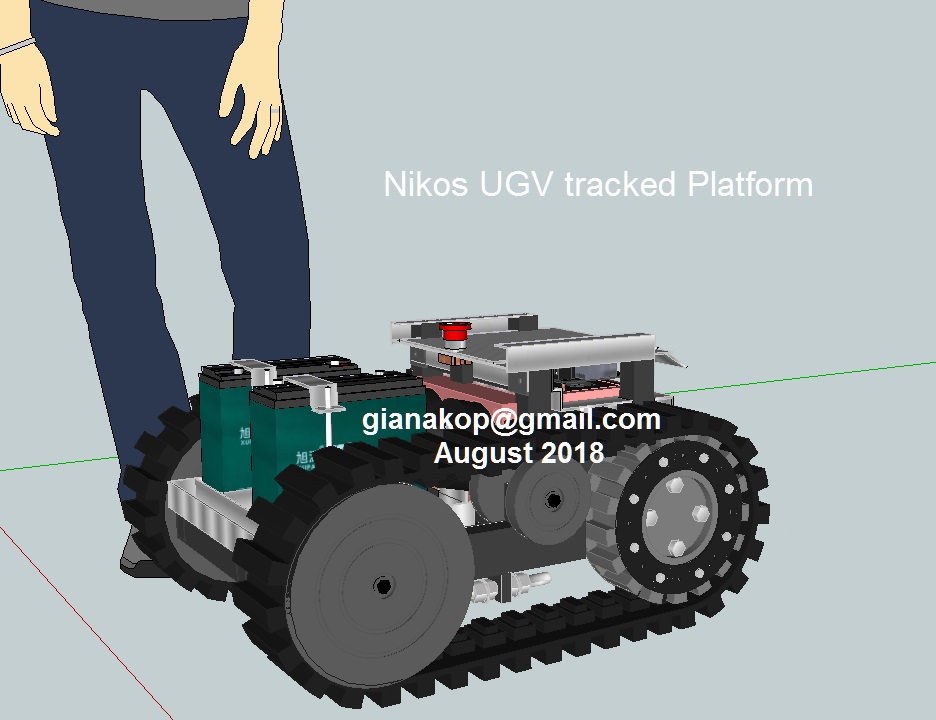 I haven't finished it yet but I have already gathered all the necessary pieces (from commerce, or modified, or 3d printed or made from CNC) to do that…
As you can see the platform is completed 3D designed and the size will be: 65cmX55cmx40cm.