Simple file I/O in FlexBASIC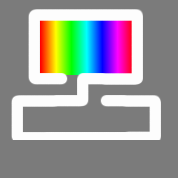 ersmith
Posts: 4,750
Here's a simple program to read a text file from the host PC and print it out on the serial port. It also counts how many bytes are in the file and prints the result. It works by communicating with the built-in file server in FlexProp over serial. Note that the file server data and the text printing can share the same serial line!
Adapting it to read from an SD card requires changing one line, as described in the README.md file in the Zip archive.
I tested this with FlexProp 5.1.0 (the latest) but it should work on older versions as well.