Anyone tried P2 Smartpin SPI mode?
I know I could trawl through this forum and the documentation if I wanted to find out more about using Smart pins in SPI bus mode, but has anyone done so yet?

At present my bit-bashed SPI bus runs about 1/10 of the P2 clock so I can run my SD read routines up to 30MHz with about 3MB/s read speed.
Now SD card SPI frequency can be as high as 50MHz so what I would like to do is run as high as I can while keeping the P2 clock frequency low.

The smart pins should allow me to do this and admittedly I haven't really bothered to work out what I need to do yet but I thought I'd throw this question out there.
---
Tachyon Forth
- compact, fast, forthwright and interactive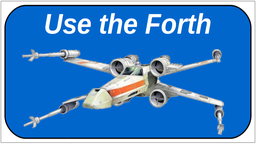 P2
---
The LOT
---
TAQOZ INTRO & LINKS
---
P2 SHORTFORM DATASHEET
---
TAQOZ RELOADED
- 64kB binary with room to spare
P1
---
Latest Tachyon with EASYFILE
---
Tachyon Forth News Blog
---
More

PayPal me
Brisbane, Australia