Hi all, I am posting this with permission from Parallax under these conditions (moderators can verify permission with "Courtney Jacobs", if ):
* You must contact me through email or Private Message (PM), no questions or discussions in this thread.
* This thread is for information only, please don't post/reply here.
* I will post quantity updates no more than 2 times a week.
That being said, I have 8,000 tactile switches with ESD pin (5 pins) (attached image shows 1 bag of 1,000). These items are, for some reason, export controlled so
I cannot sell them outside the United States
! Product link
https://www.digikey.com/products/en?keywords=PTS645TH43LFS
Page 2 of the datasheet T model. These are not suitable for machine placement since they will come in a bag. The ESD pin can be clipped off, and the remaining pins have crimps in them but can be flattened with a pair of pliers.
I am charging:
* $0.15 each when buying a bag of 100 ($15 us)
* $0.05 each when buying a bag of 1,000 ($50 us)
NOTE: These parts are discontinued items from 2012
Please mail me at google.com or msn.com ( japreja ) if you are interested. Please don't post that you are interested here.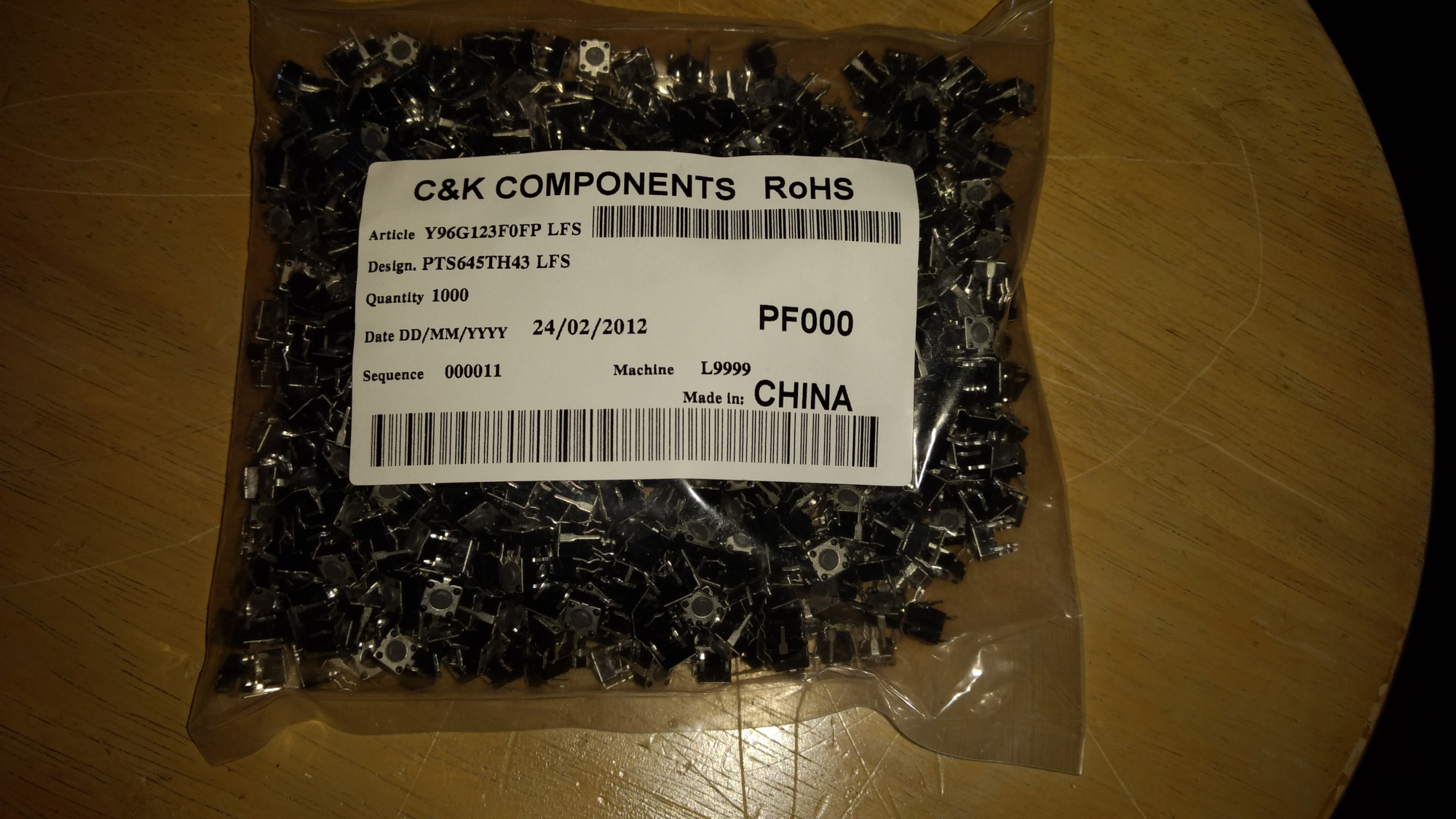 Jorge P.