Hi Parallaxians!
I've written a SPIN object to drive these displays (based on the US2066 controller). They can be interfaced with using I2C (which I've written this for), SPI, as well as a couple different flavors of parallel interface.
They're super thin (pic attached next to the FLiP I drove it with), have a great response (they don't have that motion blur/ghosting look that character LCD panels do) and great contrast.
In case any one has one of these and needs/wants to drive it with a Prop, or has looked at them online, I've put the code (MIT) at
https://github.com/avsa242/nhd-0420
It uses one extra cog (for the PASM I2C object - thanks to JonnyMac), although I
plan to try a version
using a SPIN I2C object so that no extra cogs are used.
EDIT: Done - this is up in the repository
. Only catch with the SPIN version is that the I2C clock rate can't be specified.
It also uses a few objects from the
spin-standard-library
, also at github (though I've uploaded a zip containing the project as well, so it includes all dependencies).
Here is a video
(unfortunately the 60fps didn't get preserved during the upload)
: Never mind - imported it incorrectly the first time. The current upload is 60fps.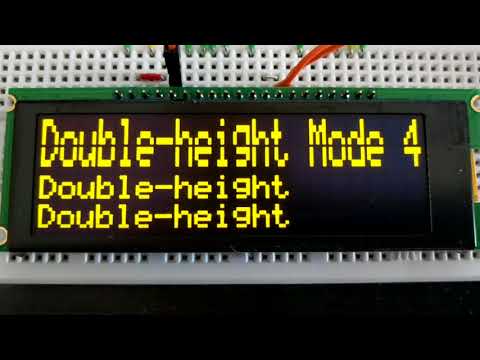 Cheers,
Jesse