Forum Update
- Announcement about May 10th, 2018 update and your password.
SPLAT - the logic analyser you can run in an ANSI Terminal
In developing MAGIC32 I needed an easy way to monitor up to 32 channels of serial transmit and receive data so I wrote a quick and dirty
logic analyzer
which is a work in progress but working now and will eventually be cleaned up so it won't be so "dirty". Sample time at present is only 7us or higher but this is sufficient for me to test SPLAT although today I will add the fast sample and trig module to it. All updates will be on the code document link and as a binary in the dropbox folder.
I've attached the current binary which also is accessible in the Tachyon binaries dropbox folder along with the readme text for it.
An early test of 32 channels transmitting is included, just run DEMO and don't forget to read the SPLATDEM.TXT file.
Have fun now while I dread catching up on my MAGIC32 thread from late last night!
(after which I might get some time to actually do some work on it!)
EDIT: <
link to online manua
l> and <
binary
> and latest video.
LATEST: 150906 Added ASCII decode on cursor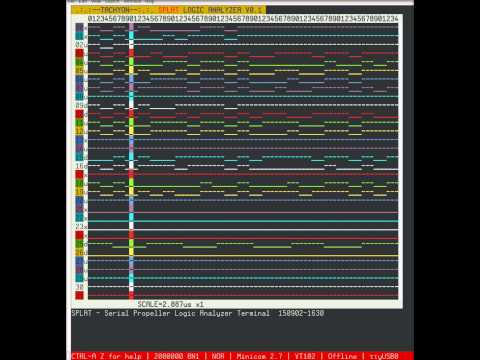 Tachyon Forth
- compact, fast, forthwright and interactive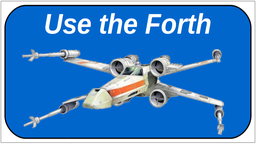 --->CLICK THE LOGO for more links<---
Tachyon Forth News Blog
P2 SHORTFORM DATASHEET
TAQOZ documentation
Brisbane, Australia
TXT