Interactive Spin to Pasm or C converter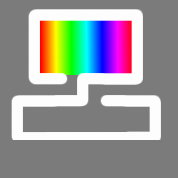 ersmith
Posts: 5,823
Update 8/20/2016: There's a new release 3.1.1 at
https://github.com/totalspectrum/spin2cpp/releases/
.
The new version supports Propeller 2 assembly output, and has FCACHE acceleration to speed up LMM code on Propeller 1. This release also includes the "fastspin" front end, which is a command line tool that takes the same arguments as Parallax's "openspin" tool but produces fast (and large) LMM binaries from Spin code, instead of small and compact bytecode as openspin does.
Update 3/29/2016: The spin2cpp_v3.0.0.zip file accidentally had old (v1.94) binaries in it, so the command line tools did not work to produce PASM output. Sorry about that! I've updated to v3.0.1 with the correct binaries. The spinconvert GUI (spincvt.zip) was not affected.
Update 3/25/2016: Many bugs have been fixed thanks to feedback from users here. The current version is at:
https://github.com/totalspectrum/spin2cpp/releases/tag/v3.0.1
. Most users will only need the spincvt.zip file (that's the Windows GUI). Linux users, or Windows users who prefer a command line tool, can grab spin2cpp.zip. Mac users, I'm afraid, will have to build from source for now.
Update 3/23/2016: I've uploaded a new version. I'm calling this one a "beta" because I think it's feature complete; all of Spin is supported (as well as extensions like #include, #define, #ifdef, @@@, and inline assembly in PASM output mode). Several bugs have been fixed, and there's now an option (-g) for including the original Spin source as comments in the PASM output; that option is enabled by default in the GUI.
Update 3/19/2016: Preview 9 is out now. As far as I know the language support is complete now: all Spin features should be supported for all three output modes (PASM / C / C++). If you find a valid Spin program that won't compile please let me know, as it's probably a bug. I'm sure there are plenty of bugs left. The one caveat is that compiled LMM mode programs are much bigger than the original Spin bytecodes, so some large Spin programs will not fit in memory when compiled with Spin Converter.
Update 3/15/2016: Preview 8 is out now. The biggest change is LMM mode support, so larger Spin programs can be run. Together with various bug fixes and additions, we can now run quite a few interesting programs, including SS_TFT.spin, fft_bench.spin, and fibo.spin. The easiest way to compile is to launch the GUI, select "Make Binary" and "LMM Mode" under options, then load in the .spin file. A .binary file will be produced (it has the same base name as the .spin) which you can then load using propeller-load or PropellerIDE.
Update 3/12/2016: We're up to preview 7 now. It's able to compile the FullDuplexSerial object now, and can run the fibo benchmark (among others). FullDuplexSerial is actually overkill if only output is needed, since the PASM code is more than capable of driving a serial line at 115200, so I've also provided a smaller, faster SimpleSerial that runs in the same cog.
Update 3/4/2016: preview 5 is out. The GUI now has an option to produce .binary files, and we can compile and run real examples (see the examples folder).
Update 2/27/2016: and now preview 3 is available, with an improved GUI and more bug fixes
Update 2/24/2016: preview 2 is available now that fixes a some nasty bugs in preview 1.
=== Some of the information below here is obsolete (at least, the info about how much is done) but kept for reference
I've been working on extending spin2cpp to handle PASM output. That work is still ongoing, but there seems to be a demand for an easy way to convert Spin to Pasm. So I've released a preview version of the converter. For converting to C it's complete (as far as I know), but for PASM output it's still early stages: it'll only handle very simple Spin code: a single object, long variables only, and many builtin functions are not implemented yet. You can get the preview at
https://github.com/totalspectrum/spin2cpp/releases/
; look for the most recent Spin Converter GUI Preview.
There's a simple GUI. To use it, unzip spincvt.zip and run the program spinconverter.exe. Load up a .spin file, and you'll either see the corresponding .pasm in the right hand window, or else you'll get error messages in the bottom window. If you edit and save the .spin file (the left window) the right window will be regenerated. The output file name is always the same as the input file name but with the extension changed to .pasm (or .c). Under the Options menu you can select PASM, C, or C++ output.
Again, this is a preview and quite incomplete -- for example, OBJ isn't supported in PASM yet. So don't expect to magically convert your complete Spin project to PASM (although for C output you actually may have good luck). I think it will be useful for converting small snippets of code though.
Only windows binaries are included. Linux and Mac users can get the source from the spin2pasm branch of spin2cpp. The GUI is in spinconvert/spinconvert.tcl, and will probably work on any platform but hasn't been tested much.