IoT5500 +P8 Ethernet Server "LAN ANT" ultra-compact module

Peter Jakacki
Posts: 10,193
Some of you may have used WIZnet products, they are great for getting into the Internet of Things and I have been using their WIZ820io module as it's scarcely bigger than the magjack itself. But now I want to use the W5500 but all the modules are clunkers compared to that so I have designed a new module with the W5500 and made some improvements too. Not only can I drop this in as a replacement for the WIZ820io but I can also use this with an optional onboard Cortex M0 to provide not only built-in serial services but also web and ftp as well, so this module could be used in stand-alone mode with it's built-in 16Mbit serial Flash.
This is what the old WIZ820io looked like: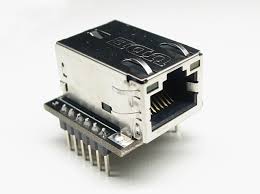 So my new design is footprint compatible to boot but multi-purposes some of the otherwise redundant or unused pins. Of course I also have my Tachyon server software already written that's been tested on this chip as well as the older W5100 and W5200s.
I will make them available for sale once I figure out the best way of doing so.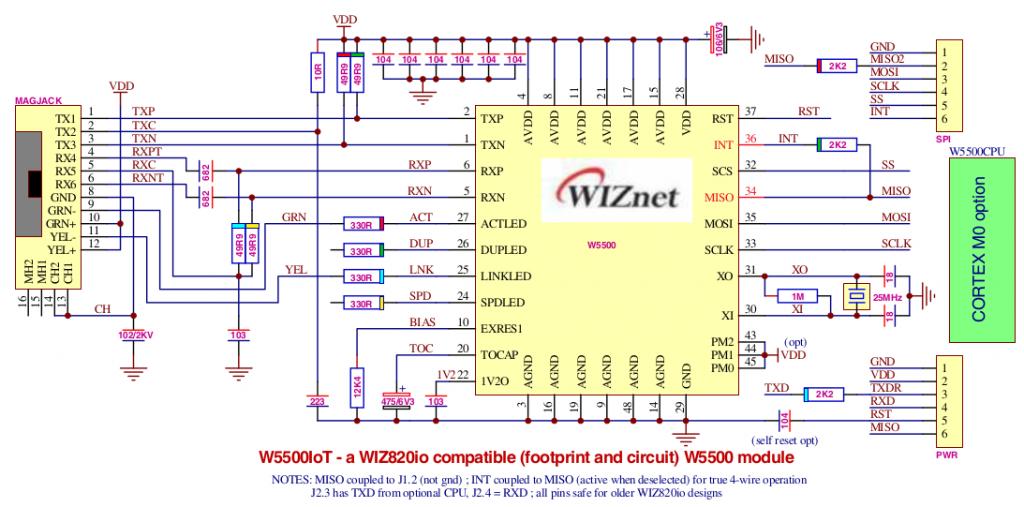 Note: This item has also been
posted onto the WIZnet forum
.
UPDATED: Thread title +
datadoc link