S2 Scribbler Turtle goes Ultra-Violet & Infra-Red with 8x8 bit Graphics
Here i present a Modified S2 scribbler robot to draw graphics without the normal drawback of feint pencil lines or smudggy sharpie pens. (or lift your pen up workarounds)
The S2 trundles along plotting line for line its character payload...... basically where ever you tell it to go..... Yes it can be driven with LOGO (but that is another story soon to unfold)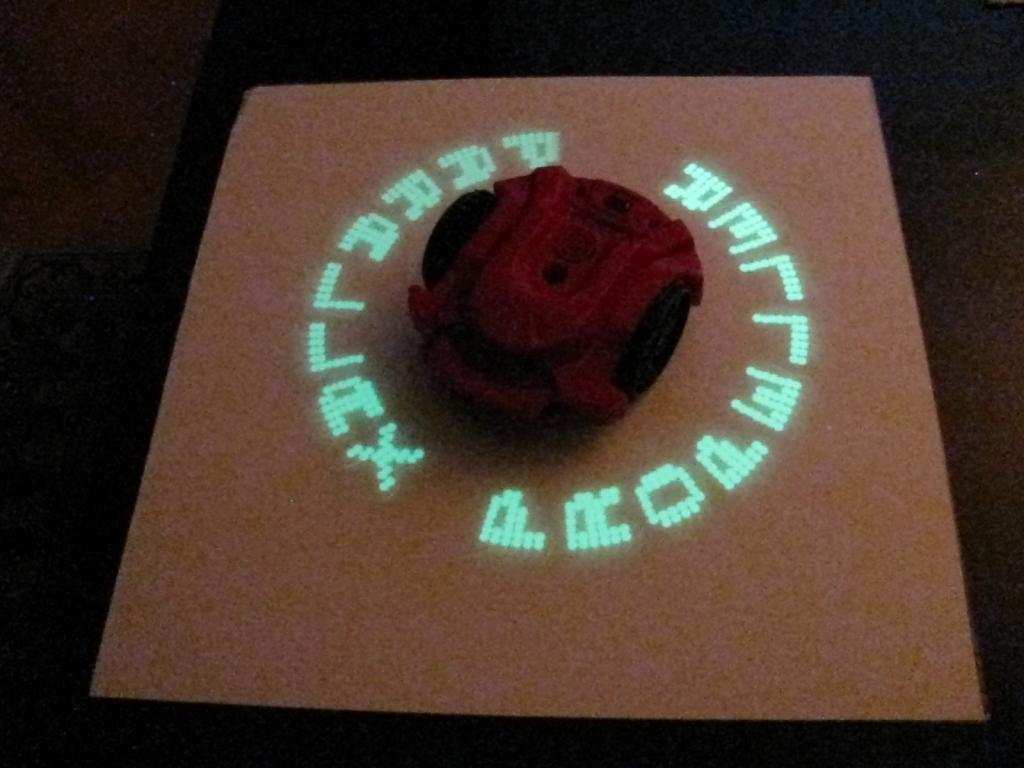 I have replaced the pen slot with a bar of downward pointing UltraViolet LEDs one placed central to the hole and the others fanning out.....
This arrangement means that i can send the Propellers internal character-set (no costly data tables) to the UV array and plot to a Phosphorescent screen.
The S2 is tracking like a blood hound ..... I am well impressed by its XY coord system.
......and here it is in action .....
... i am currently upgrading the undercarriage to 16X UV Leds in the hope that it will be able to write some more exotic Ideograms .....or hopefully some Chinese..