Some multi-language benchmarks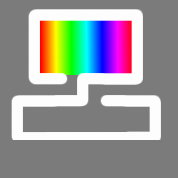 ersmith
Posts: 5,516
It's been a while since the last benchmark thread, and a lot of things have happened since then. So I thought it might be interesting to test the performance of various compilers and interpreters that are in active development.

Of course there's always a debate about what makes a good benchmark, and benchmarks can be very misleading. But they can give a very rough picture of the performance of different solutions, for situations where performance matters. In other situations, of course, other things like ease of use, interactivity, documentation, and availability of help may matter more. So caveat emptor.

I'll follow up this post with a few basic benchmarks: toggling a pin, the fibonacci benchmark, and some kind of compute intensive benchmark like an FFT. Heater's fft_bench would be ideal, but I don't think there's a Forth version of it and my Forth skills are not up to porting it, so perhaps some other compute intensive task might be used instead -- any suggestions?. So far I've tested Spin, C (Catalina and PropGCC), Basic (PropBasic), Forth (PropForth and Tachyon Forth) and PASM. If your favorite language/compiler is missing, please feel free to try it out -- these benchmarks are pretty straightforward.