Phil's veho360 Speaker Mount on a Propeller BOE Robot
Hey there,
About two weeks ago I called Phil Pilgrim on my way home on a Friday afternoon with a little challenge: figure out a nice mount for the veho360 speaker on a PropBot! Both of us thought it could be a very simple laser cutter project. By Monday Phil had a FedEx package on the way with the final design. Wow! Now I have the perfect test platform for his upcoming speech synthesis work on the Propeller. If customers are interested we could make a little kit that includes these parts, too. Keep in mind there are many ways to mount the veho360 speaker on a Boe-Bot using Phil's design. I chose to drill a couple of new holes in the chassis front, one inch apart. My example is shown at the bottom of this post.
Here's a snippet from Phil's message.
I designed a bracket for those little hamburger speakers. It turns out that the bellows is plenty stiff to hold the speaker both vertically and horizontally. The bracket just snaps into the middle bellows fold, and the speaker can be rotated to any angle. I think the attached photos are mostly self-explanatory. To fill in some details:
Material is 1/16" black Delrin. Mine took 14 seconds to laser cut (35W). 1/16" acrylic could also be used. (1/8" material is too thick.) Hole spacing is 1".
The round standoffs are 1" x 0.25" (4-40), which I believe you stock. They are tall enough for the bottom of the speaker to clear the surface by about 0.1". For vertical mounting, one or both standoffs can be used.
The clips for horizontal mounting are stopless 3AG screw-down fuse clips (Keystone #3567). BTW, these are really handy things to have around. I use them all the time for mounting stuff to the BOE-Bot.
They grip the standoffs tight, yet it's easy to adjust things by sliding the standoffs through the clips.
So the complete mounting kit would consist of:
1 ea. laser-cut bracket
2 ea. 1" x 0.25" (4-40) round standoffs (nylon or aluminum)
2 ea. Keystone #3567 stopless fuse holder clips
4 ea. 4-40 x 1/4" PHMS
2 ea. 4-40 nuts
Thank you Phil for doing this project. Additional photos and drawings from Phil are attached to this post. You are free to use them as you wish. Let us know if you are interested in getting these parts in a little kit - maybe I could find somebody in the office to put it together for us.
Ken Gracey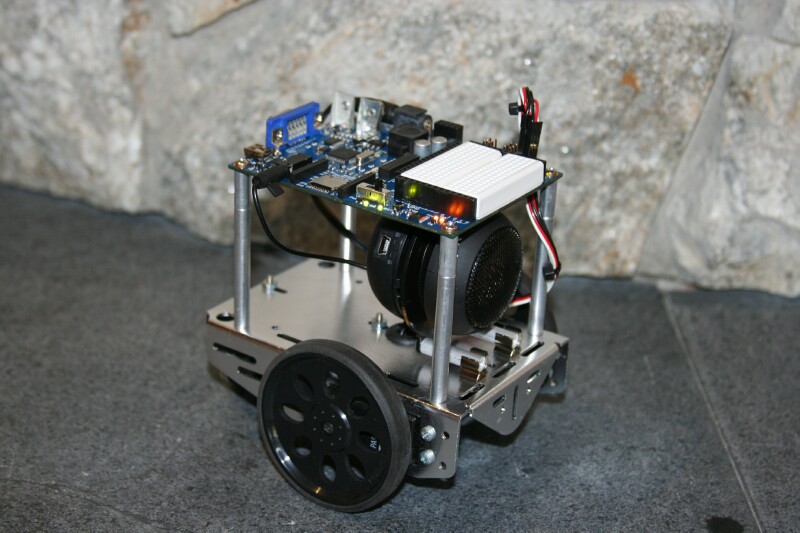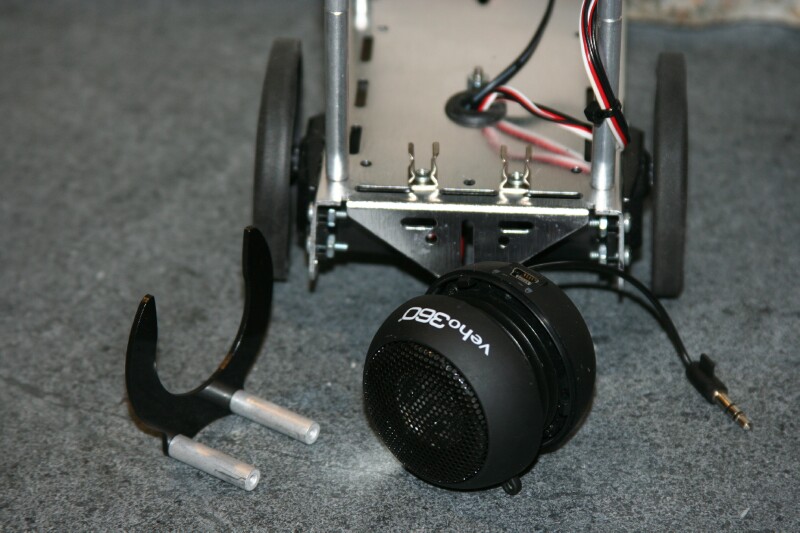 zip