The NCD 40-Pin DIP P2 Board

Dave Hein
Posts: 6,281
I've started playing around with KiCad to see if I can design a 40-Pin DIP P2 board. The board would be similar to the P2 EDGE, but with only 32 I/O pins and a DIP connector instead of an edge connector. The DIP connector uses 0.1" pin spacing with 1.1" or less between the rows. The goal is to have a board that can plug into a wireless breadboard with the hobbyist in mind.
I presented this concept before by hijacking other people's threads, so I thought it was time to start a thread specifically on this concept. I've never used KiCad before, so I'm learning as I go. I've only designed one PCB before using Eagle.
Thanks, to Cluso and Peter for helping me to get started on this project. I also want to thank Tubular for discussions that we've had about the P2 board he is developing.
I've downloaded and installed KiCad and added Cluso's P2 KiCad library file. This is what I have so far.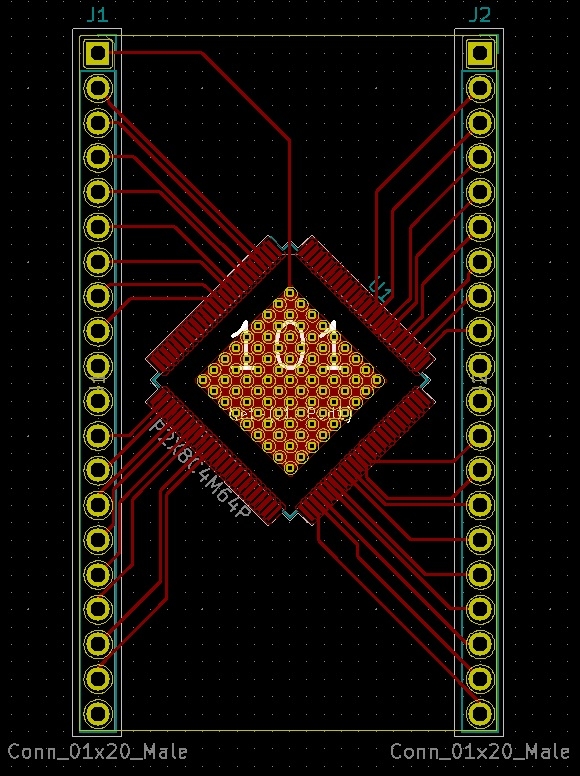 The board size is 1.2" by 2.0". I've only connected GND, P0-P7, P16-P23, P32-P39 and P48-55. I still need to add 1.8V and 3.3V regulators, flash, bypass caps and a 4-pin Prop Plug header.