Not what you expected! A ruler apparently made of PCB material with dimensions and references which may be helpful in creating custom PCBs for $2:
https://www.ebay.com/itm/352519766998
I was searching for DIY soldering kits for class and came across this. I actually wish it was a solder kit, with blinking LEDs, a speaker and touch pads... I mean who wouldn't want a blinky ruler???
Of course I ordered two.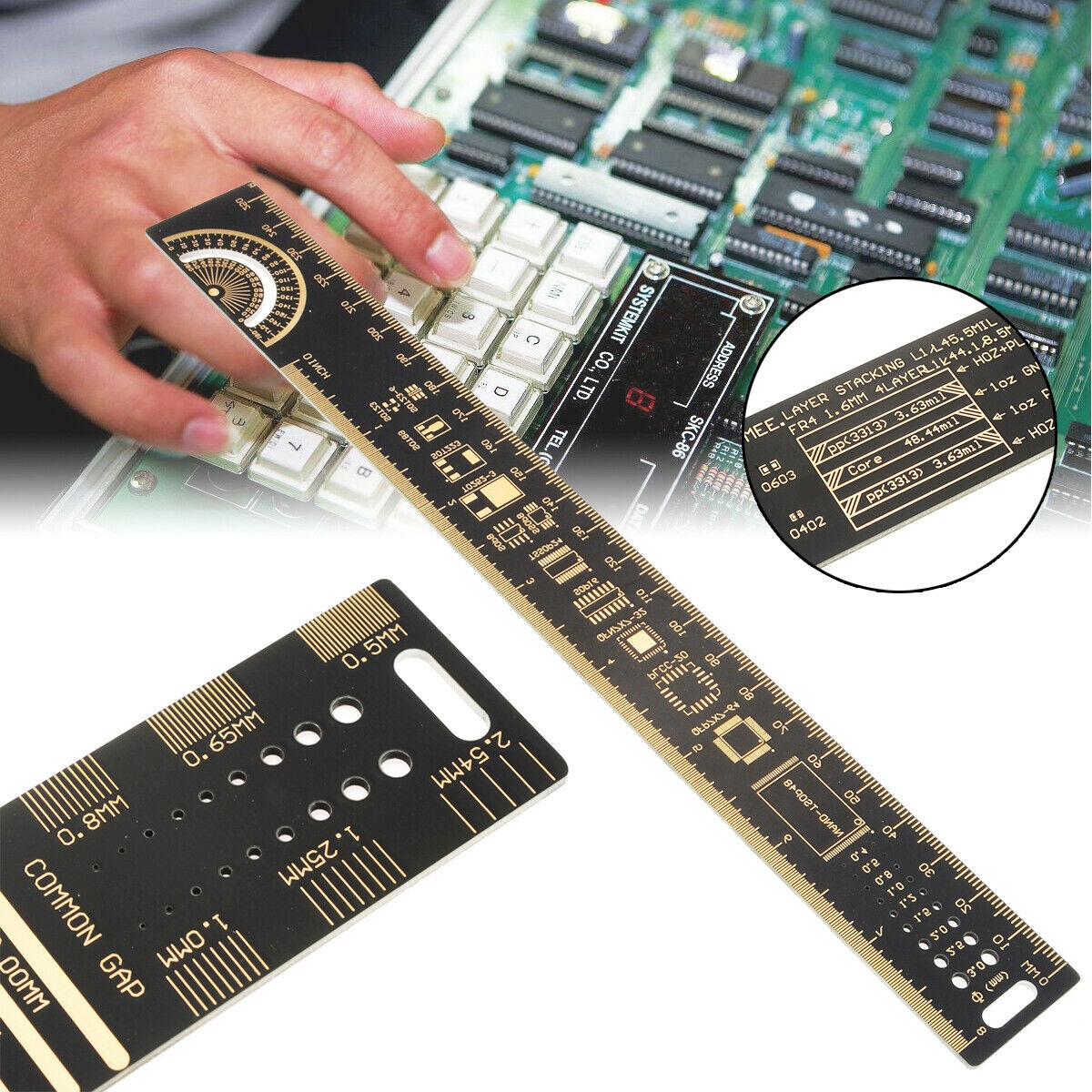 "When you make a thing, a thing that is new, it is so complicated making it that it is bound to be ugly. But those that make it after you, they don't have to worry about making it. And they can make it pretty, and so everybody can like it when others make it after you."

- Pablo Picasso