Hello All,
I am stuck on my project. I want to implement the Propeller 1 on my DE2-115 FPGA development board.
These are the instructions for the FPGA board I bought:
https://www.parallax.com/downloads/setup-propeller-1-design-de2-115
And these are the design files for the propeller:
https://www.parallax.com/downloads/propeller-1-design
On page 6, when I try to program the board with the P8X32A_DE2_115.pof file, Quartus returns "Error: Device EPCQ64 is not supported." I am new and don't know how to approach this problem. I did some reading on EPCQ64 and EPCS64 but quickly got lost in the weeds.
Here is a video of the error occurring (may skip to 2:00 for the error):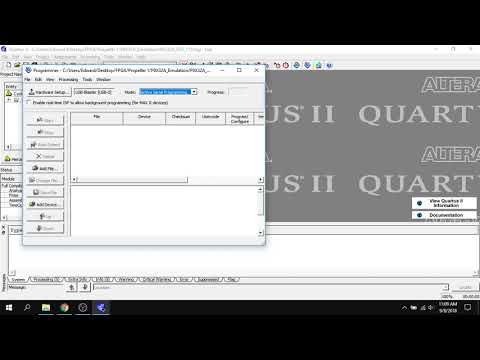 I am on:
Windows 10
Quartus II 10.0 Web Edition
FPGA: DE2-115 Cyclone IV EP4CE115F29C7N
Any advice?
Thank you,
Eddie