Ok, I have to admit that I've stolen the title from Idbruce. But I couldn't resist. I think I'm at least as crazy as him. Look at this. It's my definition of a CNC machine.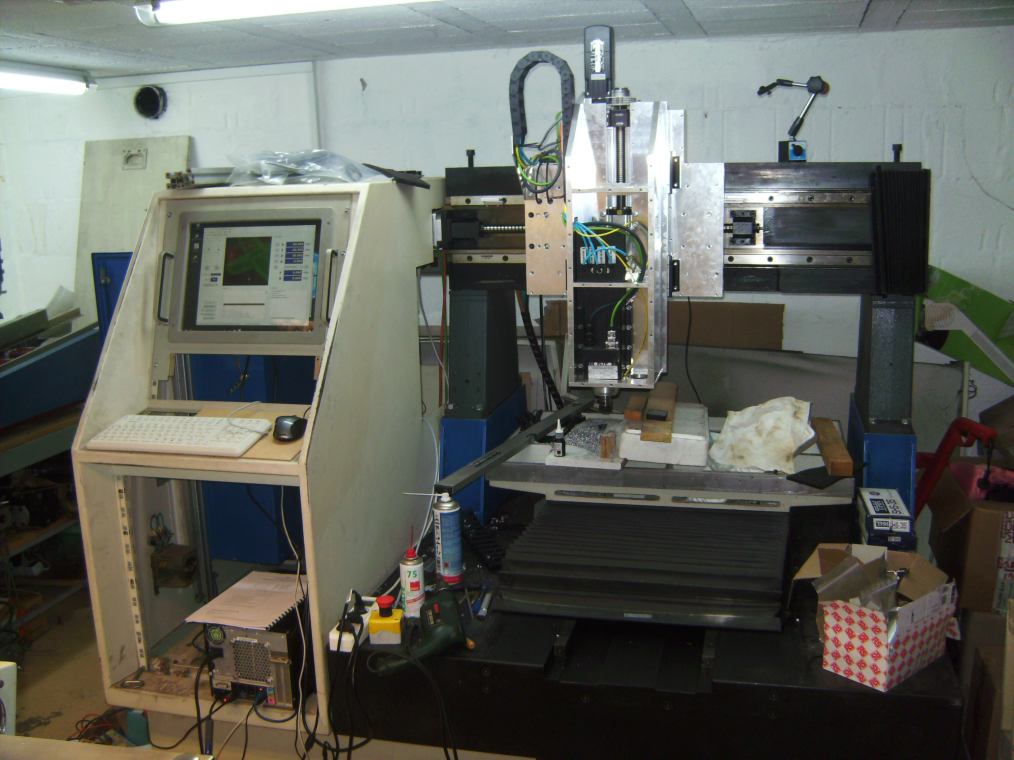 It's a "Schmoll Compact". "Compact" means, it's one of the smaller models, weighting over 2 tons

. It was actually a PCB drilling machine. The mechanics was in very good condition but I removed the whole controller and the DC servos. I replaced them with MOOG AC servos, 2HP for the X and Y axis and 1HP for the Z axis. I had to rebuild the Z axis because the original axis had too little travel to do any useful work other than drilling PCB holes.
This is the electrical cabinet. Except for the Power supplies and the VFD for the main spindle I build everything from scratch. Guess how many propellers are in there.
This is one of the servo motors:
Feedback from the servos (resolvers) is already working. I still have to run a few wires through the cable chains to the limit switches and the magnetic brake of the Z motor. I hope I can power up the servo controllers for the first time, next week.