What is the L bit in the WAITX instruction and why can't I find it anywhere?
I must confess to having some brain fog today but nonetheless I usually tend to muddle through it. Not so today as I was playing with some simple assembler words in TAQOZ and performing an automatic AUGD without having to use ## etc. But looking at the bit fields for the WAITX instruction I can't for the life of me think what that does again and neither can I find it explained anywhere in the documentation and of course forum searching is useless too.
This is your chance to say to me "it's simple!"
(which I'm sure it is).
---
Tachyon Forth
- compact, fast, forthwright and interactive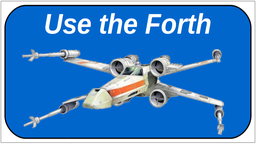 --->CLICK THE LOGO for more links<---
P2
+++++
TAQOZ INTRO & LINKS
+++++
P2 SHORTFORM DATASHEET
P1
+++++
Latest Tachyon includes EASYFILE
+++++
Tachyon Forth News Blog
Brisbane, Australia