Dear fellow Prop Heads,
First of all, this guy (Dave) was awesome - great guy. We talked briefly at Maker Faire Detroit. He works in the 3D Printing realm and shouldn't be expected to know the nuances of other niches.
I know this forum is pretty good but really a lot of people get bashed on the internet and I hope it doesn't happen here.
I do events like this, in this case Maker Faire Detroit, and what happened here happens ALL THE TIME. Young and old. New and experienced.
I've met thousands of people. Less than 5 have said "Parallax" or "ActivityBoard" etc. It's so rare I practically jump out of my shoes every time it happens. Hundreds have said "Arduino" and "RaspberryPi" etc. It's happened so much I've stopped getting that sinking feeling in my heart. OK, almost. It still hurts to be honest.
How do we help spread the word? We're facing the whole "Xerox Machine" thing here. Not every microcontroller is an Arduino. Fairly well informed people make this mistake all the time.
Some might be convinced it's literally an Arduino while others let it slip in the world of talking in real time. When I do videos I mess up stupid things all the time as it's like I lose 20 IQ points on camera. It happens. I use the wrong words all the time.
But yeah this is way too wide spread. What do we do? As a business owner I know how important it is that people put the right sequence of letters in to that Google search bar.
Again - please no negativity directed to this guy. I post this as it's the only video I have of it happening. Not to single him out.
4 minute mark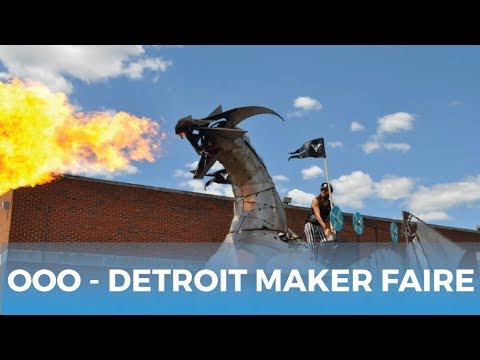 I'm too busy to put some of the other things up today. I run a small education business and the semester begins Tuesday. I run it all including marketing, photography, curriculum, first child due in a month, so please bear with me. Hopefully this can be an ongoing discussion.
This will sound lazy on my part. I found a forum thread that has at least a few good insights and probably several more buried in the pages that I just won't have time to read this week or next.
forums.parallax.com/discussion/126146/arduino-vs-propeller/p1
My current plan - Please let me know your thoughts
I've already got a draft started. I want to write an article that clears up this misconception. Perhaps even make some videos. Granted, I don't even own an Arduino so I might have to get one. I could do two projects in parallel and show how it's done. Or heck I might not have time but I could get students to do it - maybe. They're busy also lol. They're working on new robots like the one Dave is showcasing here.
How do we help clear up this misconception? How do we help these people, Parallax, and ourselves?
If a person is looking for a great microcontroller - a way to learn - a foot in the door of the STEM world - a gift for their little genius - and they search Arduino instead of Microcontroller or Parallax Propeller, they miss out, we miss out, and Parallax misses out.
Thoughts?
Thank you, and sorry for the long rambly post.
Keith