I ordered some bearings for the twins' skateboards from Ebay China. Only the torn-off shipping label arrived, inside a USPS
"We Care"
plastic bag. Ah, the irony of it all!
Weird, this is the third time that skateboard bearings failed to be delivered. Two previous orders went MIA. Do I live in the Bear-muda Triangle?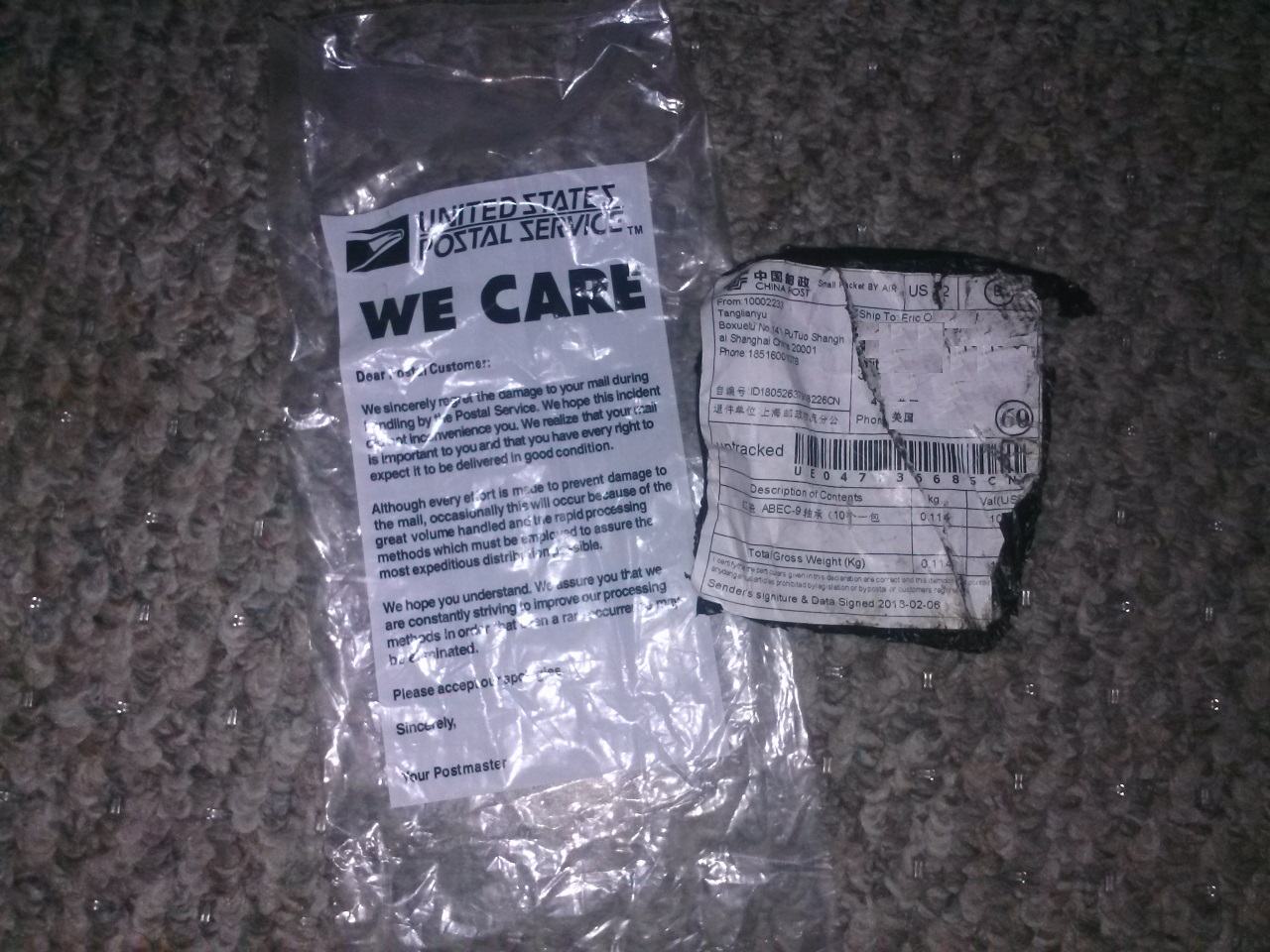 "When you make a thing, a thing that is new, it is so complicated making it that it is bound to be ugly. But those that make it after you, they don't have to worry about making it. And they can make it pretty, and so everybody can like it when others make it after you."

- Pablo Picasso