Forum Update
- Announcement about May 10th, 2018 update and your password.
Four Line Sensors for $2
Appears to be a quad comparator (339?) with four adjustment pots and four emitter/receiver pairs which can be snapped apart. I'm thinking this may be good for several applications besides line sensing, even simple proximity sensing too. Heck, that ribbon cable alone is worth $2. Will advise when mine comes in.
https://www.ebay.com/itm/4-Way-4-Channel-Infrared-Detection-Tracing-Sensor-Tracking-Module-Smart-Car-Hot/182733563479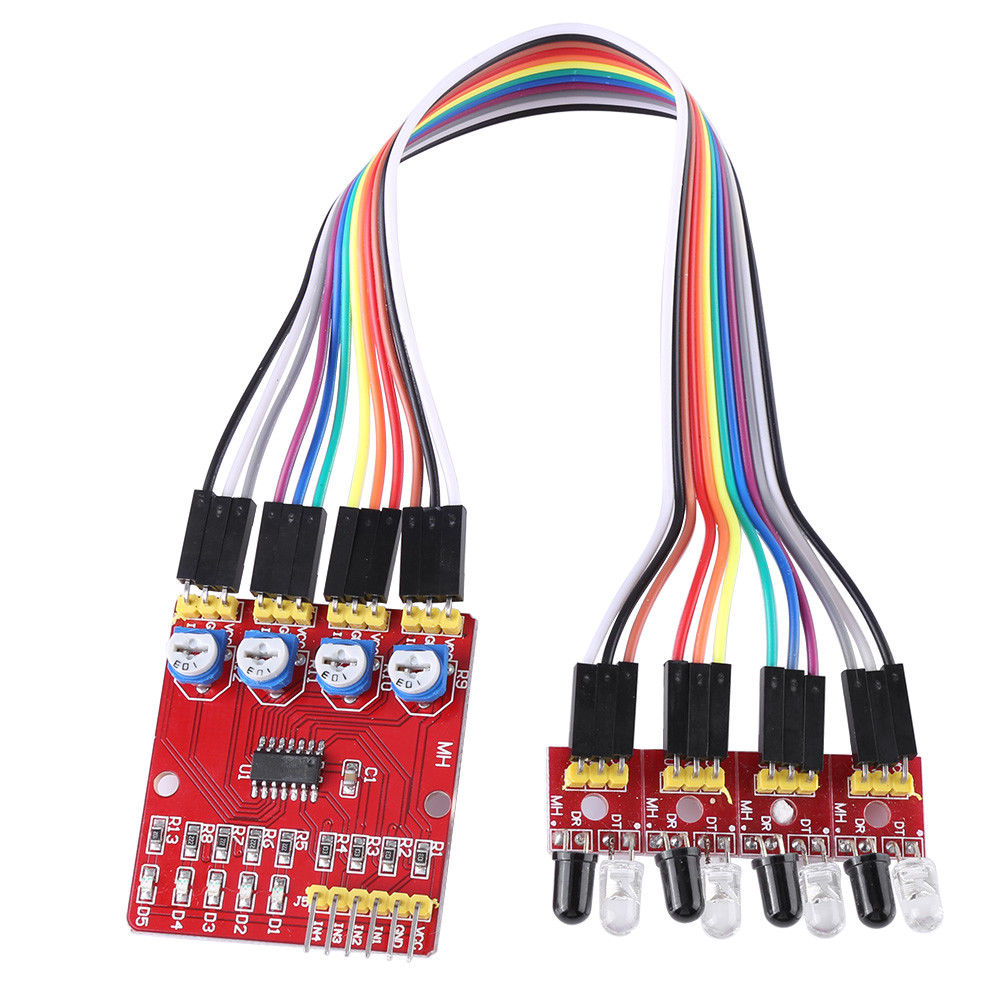 "When you make a thing, a thing that is new, it is so complicated making it that it is bound to be ugly. But those that make it after you, they don't have to worry about making it. And they can make it pretty, and so everybody can like it when others make it after you."

- Pablo Picasso