I have to be losing my mind here or something, because I'm at a loss as to why I'm getting the following results from this LTSpice simulation of a KNOWN-GOOD R-2R VGA DAC that I'm going to hook up to my Propeller 1, referenced from
@PhiPi
: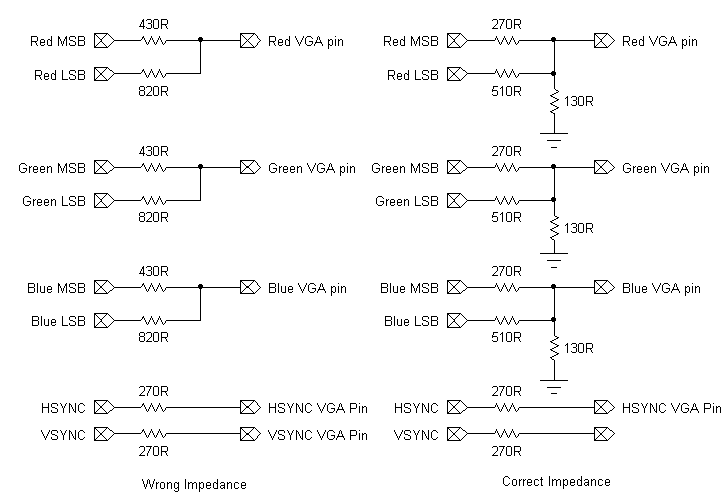 This is the circuit and the results I'm getting:
I'm getting double the output I should be, and I cannot for the life of my figure out why.
I'm simulating 01, 10, and 11 voltage levels for Red, Green, and Blue (respectively).
Any one see something stupidly obvious? Thanks!
Update:
The physical version of the circuit results in the same behavior:
You can see the signal properly stepping through 00, 01, 10, 11 voltage levels. However the peak-to-peak measurement proves the DAC is only attenuating to 1.4V, not 0.7V.