Forum Update
- Announcement about May 10th, 2018 update and your password.
$1000 White-Box-Robotics-PC-BOT-914
http://www.ebay.com/itm/White-Box-Robotics-PC-BOT-914-Telepresence-Robot-Extremely-Rare/132291247427
No respectful Robot museum or private Robot collection is complete without one of these classic Robots. 100% Fully functional and 99% complete. Seldom, if ever, do you see one of these listed with the optional plastic shell covers!
Step right up! One only! Won't last! I remember these when I met inventor Tom Burick at RoboNexus in 2004. Enthusiastic little man, but sadly he had no vision further than a modular PC on wheels. Great looking robot. Overpromised & overpriced. Underdelivered.
http://www.whiteboxrobotics.com/index.html
https://www.engadget.com/2004/11/29/the-engadget-interview-tom-burick-ceo-of-white-box-robotics/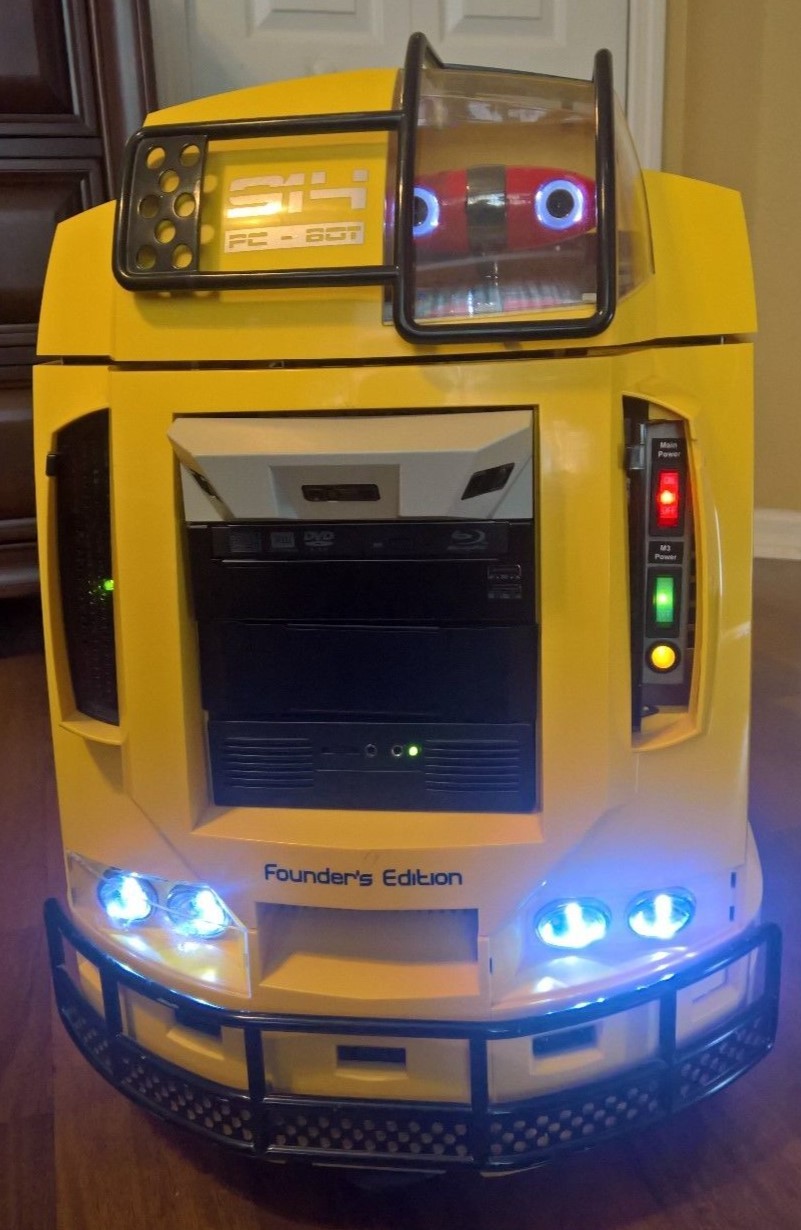 "When you make a thing, a thing that is new, it is so complicated making it that it is bound to be ugly. But those that make it after you, they don't have to worry about making it. And they can make it pretty, and so everybody can like it when others make it after you."

- Pablo Picasso